Both squadrons conducted basic jet training using the T-2A Buckeye aircraft. I was assigned to VT-7.
The T-2 Buckeye eventually was produced in three configurations; the T-2A with one J-34 engine, the T-2B with two J-34s, and eventually, the T-2C which had two J-85 engines (the same engine used in the US Air Force's T-38 jet trainer).
North American produced a total of 529 Buckeyes at its Columbus, Ohio plant. T-2s were sold to both Venezuala and Greece. Greece still operates them. The last T-2C Navy training flight was in 2008. It was replaced by the McDonnald Douglas T-45 Goshawk
The Basic Jet Training Syllabus
Back to Pensacola
When the Navy decided to move us from Meridian to Pensacola to complete Formation Phase, we flew the aircraft there. The dependents were left with the responsibility of terminating our leases and drive to Pensacola. The "soldiers and Sailors Act" allowed us to terminate our leases without a penalty.
Mary drove our VW south from Meridian south through Mobile and then east to Pensacola; one of the many courageous accomplishments and acts of valor she had to perform as my Navy wife in spite of my dedicated albeit single minded pursuit of my Navy wings.
Mary puts it this way; "I vividly remember having to pack up and move after Bo left for Pensacola; having to drive the VW (with Heather in a car seat in the back)
We drove the reverse, this time south from Meridian to Mobile, then east to Pensacola; a personal and societal nightmare".



This time, we found a duplex apartment closer to the NAS Pensacola front gate. It was either on the peninsula between Gulf Beach Highway and Bayou Grande in an apartment complex on Navy Point called Eleanor Village. These apartments were in very poor shape. I guess they had air conditioning of some sort. I don't remember. I do remember that they had a lot of large roaches.

Heather was six months old.
We were happy to be back in Pensacola. It was July, beach weather, and we were relieved to be free of the Mississippi race situation. Our friends from VT-7 had come with us and we had very good friends who were at Whiting Field flying the T-28. Our friends at Whiting lived in base housing. Their house was right on the water and we could actually collect pollution free oysters from their back yard and roast them or eat them raw on the spot.
---
I was in Pensacola to complete the Formation Phase and to train for and complete day landings on the USS Lexington (CVT-16).
| | |
| --- | --- |
| | |
Continuing Formation Phase Training: My first flight at VT-4 was my second formation flight on July 18th. I would complete 15 syllabus formation flights in July (two flights a day on five days) including my check flight (F-16X) on July 30th. Five of those flights were solo flights. We learned and practiced flying the parade wing position, cruise, and combat cruise positions. Flying parade wing consisted of flying the correct bearing position by lining up the wing tip of the lead aircraft with the star on the fuselage. The parade wing position was the closest with just a little wing tip clearance between the two aircraft. Once the instructor was satisfied that you could fly an acceptable parade position, we practiced moving from one wing to the other side using a cross under. Cruise position was flown on the same bearing line as the parade position but with a little more distance between the aircraft which was used during maneuvering including acrobatics. The combat cruise position was further back about 45 to 60 degrees back and with lots of nose to tail clearance. This was used in maximum performance maneuvering. The final skill learned was how to rendezvous (join) with another aircraft from a distance. To accomplish this, the lead aircraft would fly a turn at about 30 degrees angle of bank and at a known airspeed (say 300 knots). To rendezvous, the wing man would maneuver inside the turn and match the leader's angle of bank. As the wing man approached the lead, he made sure he was slightly below the lead and performed a cross under steadying up on the opposite side of the lead. Flying in a two plane formation is called a section. We learned how to do this with a flight of four (division) with all the aircraft lined up on the opposite side of the lead in an echelon formation. After my F-16X check flight, I flew two more solo formation flights on July 31st, probably flights of four.
The Carrier Landing Qualification:
Field Carrier Landing Prectice (FCLP): FCLP consisted of 10 flights (4 dual with an instructor) and 6 (solo). These flights were short in duration (most less than an hour). They consisted of a short flight to an auxiliary landing field which had an aircraft carrier deck painted on the runway, a Fresnel Lens (meatball) and an LSO (Landing Signal Officer) stationed next to the lens. We made repeated touch and go landings until we reached bingo fuel (enough fuel to return safely to NAS Pensacola) or the instructor (dual flights) or LSO (solo flights) considered that the objectives for that syllabus flight had been achieved. The objectives consisted of flying the correct AOA (anlgle of attack) related to airspeed, with proper aircraft attitude (nose position), and well controlled power to land in the landing area. We also practiced responding to power calls from the LSO (flashing horizontal green lights) or to a call for a wave off (flashing vertical red lights).
I successfully completed my CQ-10X check flight on August 14th and was ready to go to the Lexington for my first carrier landings.
At that point, I had only 100.3 total flight hours, 33.1 solo hours, 175 field landings, and 62 FCLPs in the T-2A aircraft!


I flew out to the USS Lexington (CVT-16)
in T2A # 147484 on August 17th, 1964.

I completed 2 Touch and Go and 4 carrier
arrested landings and flew back to
NAS Pensacola.

I was day carrier qualified for the first
time!


Gunnery Pattern Phase: We finished up at VT-4 with six flights (all dual) to familiarize us with the four plane air to air gunnery pattern flown against a tow aircraft. This was to give us a quick look at the pattern which we would fly with live ammo in Advanced Jet Training.
I completed Basic Jet Training in the T-2A Buckeye at NAS Pensacola on August 26th. There were two locations for Advanced Jet Training; Kinsgville, Texas and Beeville, Texas. I was assigned to VT-21/VT-23 at NAS Kingsville, Texas.
---

In August 1964, we packed up and drove west from Pensacola, Florida to Kingsville, Texas for Advanced Jet Training

---
Kingsville, Texas
| | |
| --- | --- |
| | Upon completion of VT-4 In late August, we packed up our 63 VW Bug and drove from Pensacola west to Mobile, through New Orleans, and into Texas to Corpus Christi |
| | From Corpus Christi, we drove 41 miles southwest to Kingsville. |




The beautiful Padre Island Seashore is only
a one hour drive from Kingsville.

We would enjoy several visits there.






The vast King Ranch is just to the southwest of
Kingsville with its famous Texas Long Horns.


We would do a lot of our flying over the King Ranch.



Mary, Heather (now 8 months old and crawling), and I arrived in Kingsville for Advanced Jet Training one year after I was commissioned an Ensign at Cornell. We found a nice two bedroom house that was a significant improvement from the Eleanor Village apartment we had in Pensacola during my VT-4 training.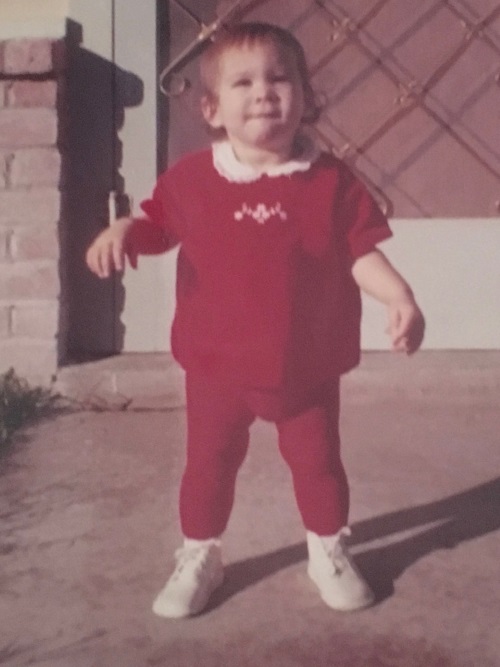 Heather took her first steps from the front door of our house in Kingsville in December, 1964

---
The Kingsville Crud- Unfortunately, almost everybody new to Kingsville had an initial problem dealing with the water. Everyone got violently ill. In my case, I threw up in the grocery store into the meat counter. Gross!! However, believe it or not, that was the last time I ever threw up; right up to this day. I've gotten a little 'green about the gills' on occasion (after drinking a bit too much), but never from flying or a ship's motion at sea.'
---
NAS Kingsville
| | | |
| --- | --- | --- |
| F9 Cougar Training | | F11 Tiger Training |
VT-2 1 used the two seat F9F-8T and the single seat AF9. This is the first swept wing jet we would fly that had been used in the fleet.
The Cougar was built by Gruman and used the Pratt & Whitney J48P8 turbojet engine.

| | | |
| --- | --- | --- |
| F9 Korean War Fighter | F9 Cougar Fleet Carrier aircraft after Korean War | The F9 Cougar as a Blue Angel aircraft from 1955 through 1957 replacing the straight wing Panther. |
The Advanced Jet Training Syllabus- VT-21 (F9 Cougar)


Ground Training: As with Basic Jet Training, there were a couple of weeks of ground school. We studied the F9 Cougar engine (J48P8), aircraft systems including hydraulics and the oxygen and ejection systems, and emergency procedures. There was the ever present ground simulator for emergency procedures and instrument training . We used an actual cockpit for the blindfold cockpit check. We completed ejection seat training because it was new ejection seat. But, we did not have to repeat the altitude chamber. However it seemed like we zipped right through the ground training and got on with the flying.
It was great to finally fly a fleet type aircraft. The 'Gruman Iron Works' built this beauty with a swept wing. The Pratt & Whitney J48P8engine was much more powerful that the T2's J-34. The wing was very thick at the wing root and was almost stall proof.
Cougar Transition Flight Training: I began the flight phase of Advanced Jet Flight training in the F9 on September 23rd. I flew 6 dual flights before my first solo flight on October 2nd. I flew a second solo transition flight where I was able to just fly around the training air space over the King Ranch and enjoy some sight seeing. The curve of the white sands of the Padre Island Seashore next to the blue water of the Gulf of Mexico was spectacularly beautiful. The view and the solitude enjoyed by a pilot three miles above the Earth on a beautiful day is an experience only aviators are privileged to enjoy.
Instrument and Night Flight Training: I began a lengthy phase of instrument training with some night flying starting on October 5th and lasting until until my check flight on November 9th (twenty five flights). Most, if not all, of these flights were flown with the student in the front seat, under an instrument hood, and the instructor in the back. Each pilot only had a couple of instructors during this phase to provide continuity for the student and allowed the instructors to compare notes on the student's progress between flights. In my case, my instructors were Lts Gailey and Turpin. I flew my check flight with a different instructor, LCDR Donaldson who probably held some sort of a flight standards position in VT-21. This process insured that a set of fresh unbiased eyes flew the check flight. It also was a check on the standardization of the instruction. The length and challenging nature of this part of the syllabus demonstrates how critical it is for a carrier jet pilot to be an excellent instrument pilot. It is surprising, but but true, that instrument flying skill is an important indicator of a pilot's ability to be successful in a carrier landing environment, especially at night.
Cross Country Phase: I began flying round robin flights on November 9th, the afternoon of the same day as my instrument check flight. A round robin is a flight which originates from your home airfield, involves high altitude navigation flying using the jet route structure, flying an instrument approach at a strange airfield ( an unfamiliar airfield), and then returning to your home field. All these flight we flown with the student in the front seat and the instructor in the back. I flew most of these flights with Lt Turpin as my instructor.
Mary drove me to the base on Friday, November 13th. I flew my first actual cross country flight starting on from Kingsville to Denver with Lt. Turpin as my instructor. We landed and after refueling,flew to Fairchild Air Force Base in Spokane, Washington. This was a spectacular flight on a mid November Friday about noon. First of all, there was a severe cross wind at Denver. The act of refueling at a strange base was part of the training. Navy pilolts are expected to to be knowledgeable about refueling and turnaround procedures at a strange base. Then, the takeoff weather conditions at Denver were beyond Air Force limits. But, Lt. Turpin held a Navy special instrument rating which permitted him to authorize us to take off which we did with me in the front seat and him in the back. What a confidence booster. The landing conditions at Fairchild were awful. We were in actual IFR conditions (in the clouds) the whole time. I wasn't under the hood for this one. I flew a TACAN instrument approach with a GCA (Ground Controlled Approach) in actual IFR conditions breaking out at about 500 feet with snow everywhere. The ground was covered with about a foot of snow. The only way I could see the runway or taxiway was because the lights were visible through the snow. It was pretty dark even though it was only mid afternoon. We landed on centerline and our trusty Tf9-FT came to a rapid stop without braking due to the snow. A standard dark blue Air Force 'follow me' truck came out to the runway, picked us up, and took us the base operations (base ops) where we were met by Lt Turpin's wife. We waited for a tow truck to bring our F9 back to a hangar so that we could arrange for refueling and turnaround checks to be accomplished over the weekend.
Lt. Tirpin drove the family car from Fairchild AFB in Spokane to Bovill, a small town in western Idaho south of Couer d' Alene.
| | |
| --- | --- |
| | It was dusk when we arrived. There were deer and elk viisable in the meadows and school yard even though the elk hunting season was scheduled to start at first light on the next day, Saturday morning. I stayed at the Turpin home. By the way, I did not observe any marital problems with the Turpins. Being separated from your family is part of being a Navy carrier pilot especially during sea duty. In this case, it was shore duty, but I suppose Mrs. Turpin choose to live in beautiful western Idaho rather then hot and dusty eastern Texas. I expect that Lt. Turpin took every opportunity to fly to Idaho on one of these instrument cross county flights about every month or so. We got up early the next morning and joined the crowd on the first day of elk season. I did not carry a gun. But, I enjoyed the hiking in the beautiful western Idaho Rocky Mountains. There was not an elk to be seen. The deer were still around but the elk were gone. No one shot a deer on the opening day of Elk season. The deer seemed to know that. Our hunting party (Lt. Turpin's 'home boys'') was successful though. After many hours, someone in our group shot a large cow elk. The elk was field dressed and the fur and meat was hiked out by the party (not me). We had elk tenderloin that night for dinner. It was my first time eating elk.The tenderloin was very good. . |
We got up the next morning, Sunday, November 15th, and drove to Fairchild AFB. The weather was clear. Most of the snow was gone. We started up our trusty F9 with no problem and flew to Albuquerque, New Mexico. The jet stream from the west helped a bit (at least it wasn't a head wind). We landed in VFR conditions late in the afternoon. We turned around and returned to Kingsville that night (I logged 1.8 hours of night time). Mary and Heather picked me up. After a good nights rest, I was back at it the next morning. What an experience.
Formation and Gunnnery Phases: I began formation flying the next morning. I was assigned a single seat Af9 Cougar for the first time. Not only, was my first formation flight in advanced jet training a solo flight, but it was a flight of four. I think that the section leader was probably an instructor. I don't remember, but it seems reasonable. The formation phase consisted of eight flights before we started flying gunnery pattern flights. These were four plane formation flights also to and from the gunnery pattern. Some of these flights were dual, some solo. Having an instructor onboard was a great help in relearning the four plane gunnery pattern. I'm sure that the instructors were also evaluating not only our gunnery pattern technique but also the quality of our formation flying skill. This was sort of a pre-graduation check because the next phase was the carrier qualification.
Carrier Qualification: I began advanced jet carrier qualification on December 1st. The FCLP (Field Carrier Landing Practice) phase consisted of 10 flights (60 FCLP landings). All of the flights were solo, all in the TF9-8T. On the 10th flight I did 5 FCLPs and then headed out to the USS Lexington (CV-16T) for my second round of carrier landings on the Lex.



I flew out to the USS Lexington (CVT-16) in TF9-8T # 142965 on
December 12th 1964.

I completed 2 Touch and Go and 5 carrier arrested landings and flew back to NAS Kingsville.

I was day carrier qualified for the second time!

I flew 10 more flights after CQ (carrier qualification) before completing the syllabus. Most of them were solo flights in the AF9. I suspect that was because the squadron had to adjust the syllabus somewhat to fit in with the Lexington's availability to be in the western Gulf of Mexico for CQ.
I had a total of 123.3 hours in the F9 Cougar (7.1 in September, 31.3 in October, 52.1 in November, and 32.8 in December).I had a short break for a week to enjoy Christmas and then flew my final flight with VT-21 on December 30th,1964 just in time for a the new Year!
I had decided after contacts with my instructors at VT-21, that my first choice for a navy squadron with light attack flying the A4 Skyhawk.

Advanced Advanced Jet Training in the F11F Tiger in VT-23

The Navy had an additional phase of training in the supersonic single seat F11F Tiger aircraft. The engine for the F11F was a Wright J-65 turbojet engine with an afterburner. Like the F9 Cougar, the F11F aircraft was used in the fleet as well as flown by the Blue Angels. This was incredible training; 22 flights, all solo (single seat) flying air combat maneuvering and live air to air gunnery flights.



The F11F was flown in the fleet from 1957 through 1961 when it was replaced by the
F8 Crusader and the F4 Phantom





The F11F was flown by the Blue Angels from 1957 through 1968. It was replaced by the F4 Phantom when the F11F was withdrawn from service.

The F11F had a bottle shaped fuselage in an effort to reduce induced drag. The afterburner nozzles were powered by engine oil. As a result, if there was an oil leak in the nozzles, it unfortunately often resulted in a total engine oil failure requiring a stuck throttle landing approach. It was not uncommon for a student to experience such a failure during the 22 flight syllabus. The F11F had two 20 mm cannons for air to air gunnery. On one occasion, an F11F shot itself down when firing its 20mm cannons at a high airspeed. The 20mm rounds slowed down quickly allowing the aircraft to fly into it's own rounds.
I checked into VT-23 on January 2nd. Heather''s first birthday was January 3rd. I flew my first F11F flight on January 8th.
My F11F Flight Syllabus: I flew my first flight in the F11F seven days after checking into the squadron. The ground portion of the training lasted less than a week. It consisted in reading the flight handbook (there was no NATOPS in 1965) and a couple of days of classes and a blindfold cockpit check. My first flight on January 8th consisted of a four plane formation flight (one instructor) and three students I think. There might have been an instructor as the section lead. But, it was a big deal to have your first flight in an aircraft being your first afterburner takeoff as a solo in a flight of four (division). I completed my 22 flights in air to air combat and live air to air gunnery on February 2nd. (25.2 F11F flight hours)




I received my Navy Wings
on February 5th, 1965

I really enjoyed flying the supersonic F11F. It made me question my earlier decision to go for the A4 and the light attack mission. I knew that I would really enjoy flying the F8 Crusader. But, I stayed with the A4 on the east coast as my first choice and was happy when I received orders to VA-44 (Fleet Repalacement Squadron Forty Four) (AKA The Rag) in Jacksonville, Florida.
---
Navy Advanced Jet Training Today
The Navy no longer uses the F9 Cougar or F-11 Tiger aircraft in Advanced jet training. The F-11supersonic portion of the syllabus was discontinued in the late 1960s and the F9 Cougar was replaced by the Douglas A4 Skyhawk in the 1970s. The Skyhawks were later replaced the McDonnell DouglasT-45 Goshawk.
The McDonnell DouglasT-45 Goshawk is currently in use in the Navy's Advanced Jet Training
---
After a naval aviator got his wings, it was standard procedure to send him to school enroute to his next duty station. In my case, I was sent to Aircraft Maintenance Officers School in Memphis, Tennessee. Mary and Heather flew to Duxbury to spend time with her family while I was going through the training at Memphis. A Marine officer friend and I drove his Pontiac (with his dog) with my trusty VW Bug in tow.
---