Freshman Year (1959-1960): My family left Ridgewood sometime in August for the drive to Cornell at Ithaca, New York.






There are two possible routes:

One north to Albany and then west to Syracuse via the the NY Thruway and then south to Cornell

Or, the second route northwest to Binghamton and then on to Ithaca.

We took the second route.

We made a stop probably somewhere around Binghamton to get something to eat at a small local restaurant. That restaurant had the best cheesebrgers I had ever had before then and possibly up to today. While at the restaurant, I met a girl named Nancy Risner who was with her mother. They were also enroute to Cornell. I dated Nancy during my Freshman year. She is the only girl I remember dating my first year. More about Nancy Risner later.


Cornell University is spectacularly beautiful. It is located on 'the hill' overlooking the city of Ithaca and Cauga Lake.
Cauga Lake is one of the Finger Lakes created by glaciers during the Ice Age. Those same glaciers also gouged out existing stream valleys into Lake Cauga creating two beautiful gorges, on on either side of the campus.

| | |
| --- | --- |
| Cornell is located on 'The Hill' overlooking Lake Cayuga | Cascadilla Gorge with Cascadilla Trail (on the right) |
Getting Started:

Our schedule was to get me moved in to my Freshman dorm in plenty of time to show up at Orientation. My parents returned to Ridgewood as soon as I got moved in.




This is University Hall which is located at the bottom of a rather steep hill, called 'Libe Slope' we had to traverse to get to the main campus.

My Freshman dorm was located in a building behind University Hall which has since been demolished to make room for new builings.

My Frehman dorm roommate was Art Harron who strangely enough also graduated from Ridgewood High School in 1959. Art was also on a full NROTC scholarship. Art was entering the Statler Hilton College of Hotel Administration. He was a starter on the Ridgewood High soccer team.

This was the Libe Slope Hill which challenged us at least twice daily.




Libe Slope looking up toward Willard Straight Hall and the Bell Tower





Libe Slope looking down toward
University Hall and the Freshman Dorm

Orientation was held in Barton Hall. Barton Hall was a cavernous space where many indoor sports such as basketball and indoor track and other large events such as guest speakers were held. I was present for a speech by President Dwight D. Eisenhower which was held here. I spent a lot of time at Barton Hall as it was where the NROTC Unit was located and all my NROTC drills and classes were held.

Most of my classes were held in buildings on the beautiful College of Arts and Sciences Quadrangle (Arts Quad). My Geology related classes were held in McGraw Hall which was located in the middle on the left of the Arts Quad image.
Willard Straight Hall
was the Student Services Center where the cafeteria was located and most club activities where held. After eating in the cafeteria in the winter, we would often take a tray
and use it to slide down the Libe Slope. The administration put out saw horses to eliminate traffic in front of University Hall and hay bales in front of trees to protect tray sliders!

| | | |
| --- | --- | --- |
| Arts and Sciences College Quad | | |
Freshman Year Academics: Fall Term


Course Title Course Number Grade Comments

Introduction to Reading and Writing ENGL 111 72 Excellent Freshman writing course taken by freshman in most colleges
General Geology* GEOL 101 86 *My goal was to get a B in my relevant courses for my Geology Major
American National Government GOVT 101 63 Lectures by Clinton Rossiter. See note below
Analytical Geometry and Calculus MATH 161 75 Accelerated course for math and science majors
Naval Orientation NAV S 101 87 My NROTC courses helped my grade average in most cases

Grade Average 76.6 The mean grade average for the College of Arts and Sciences was 78.0




Clinton Rossiter was one of my best professors at Cornell.
This course surveyed the basic concepts of a federal republic as expressesd in the Constitution and explained by Madison and Hamilton in the Federalist papers.

Professor Rossiter also described how the power of the American Presidency was developed from the original founders (Washington, John Adams, Thomas Jefferson, and James Madison) through Andrew Jackson and Lincoln on to the 1960s.



This type of course is one of the reasons why Cornell is such and outstanding university. It is a 101 level introductory course taught by a true scholar. Someone of Professor Rossiter's fame would only be available to Government majors and grad students elsewhere!




Feshman Lightweight Crew:
All summer, I was considering what sport I might try at Cornell. I came up empty with any reasonable choices. But, during Orientation, I found some students at a table in Barton Hall who were providing information about rowing at Cornell. I found out that there were two types of men's crew: men's heavyweight and men's lightweight (there was no women's crew at that time). The typical heavyweight crewman was about 6'3" tall, weighed about 210lbs and had 38" arms. I was 5'11", wighed about 165, and had 33" arms. Not a difficult choice. I added my name to the list for a lightweight meeting the next day.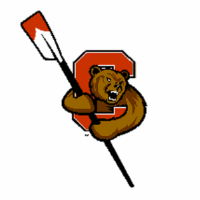 There were about 125 guys at the first meeting. After the coach reviewd the difficult fall and winter trainind schedule and that we would have only a limited amount of time actually rowing and no competition on the inlet and would have no competition in the fall, only about 25 students returned the next day. The second day the staff covered the training table requirements (low carbs, low fat, no fried foods), described indoor training facility (The Tanks) located in a facility on the hill, and arranged a bus tour the next day. The tour consisted of touring the boat house at the bottom of the hill on the inlet. We also got our schedules for training in 'The Tanks'. We were expected to check in at 'The Tanks' every day and record our runs for the day (three to five miles, six days a week) and then check in for our tank training that day if scheduled.




The Tanks (indoor training facility)
(similar to this one)






Tank Training: The speed of the water in the trough next to the rowing positions could be increased or decreased as desired by the coach who could position himself next to each rower in sequence making observations and corrections. The running was not a problem for me as I was in good shape and had excellent endurance. Also, running was a great break from going to class and studying. After a few weeks in 'The Tanks' though, it was clear that I had to increase my strength and significantly improve my rowing technique if I wanted to be competitive. I had no crew experience while most of the other guys had rowed on their high school or private school rowing teams. There are basically three groups of rowers in an eight man shell; the two strokes in the stern 8 and 7 had to have excellent technique, the next four ( 6, 5, 4, and 3 were the power rowers), 2 and 1 in the bow had to have excellent control of the oars particularly in choppy water. An eight man lighweight crew had to average 150 lbs at weigh in prior to a race. The power four would be at 155, so 7, 8, 1, and 2 had to be about 145. It soon became clear that I was not going to be competintive four the power four and it was unlikely that I could beat out the stokes; Bob Blakley at 8 and Felix with four years experience at Exeter at 7. Peter Colquette, an arcitecture major from New York City seemed to be lock in the bow at 1. So, my only chance was for the number 2 spot. But, I worked very hard and after Winter Break it looked like I might be able to complete with Felix for the number 7 starboard stroke. By the time the ice melted on the inlet, I was #7 and Felix was #3 and a someone else was #2. I was surprised that I beat out Felix because at the time of the move, Felix had just been selected by the Chi Psi fraternity and the coach, a graduate student was a Chi Psi.

| | |
| --- | --- |
| | On the choppier Lake Cayuga |
The spring racing season only lasted about eight weeks. It started on the inlet with races between about four colleges. We were able to race on the lake at the end of spring. We had several away races at Harvard, Princeton and the IRA Regatta. The winning crew member received the shirts from their opposing number from the losing crews. I think I only was handed one group of shirts. The weigh in before a race was on a Friday afternoon. I usually had to make it down to 145 so the power four could make it at 155. After weigh in, we ate a lot of steak, had several milkshakes, and drank a lot of water to rehydrate. By racetime on Saturday, the average weight was about 165 per man. Before the race just before we put the shell in the water, we each took a couple of some kind of pills (probably salt tablets) and passed a quart of honey from bow to stern; the coxswain got the dregs. The coxswain's job was to get as much out of the crew as possible during the race by giving us power 10s to get caught up or hold a lead as required. A power 10 was not to increase the rowing rate but to increase our effort by a factor of 10 in 10 strokes. All Cornell crews were considered power crews as opposed to high rowing rate crews. We lightweights usually started a race at 36 to 38 strokes a minute but settled down at about 34 for the body of the race. A lower stroke worked better in rougher water. The
coxswian didn't do his job during a race if at least one oarsman didn't pass out at the finish line.



This is a picture of the 1959 Freshman Heavyweight crew not the 1960 Freshmen Lightweight crew that I was part of. I have a picture somewhere of our crew and will post it as soon as I find it.

Our race shirts were the same though!

Freshman Year Social Life:

There was not much time for a social life during my fall Freshman semester due to the amount of time I had to devote to crew. Also, I was not suppposed to drink alcohol as part of the lightweight crew training table standards. So, most of my time was spent either going to class or studying (We were expected to spend four hours studying or reading for every one hour in class). I tried to get at least six hours of sleep at night. I didn't spend much time "drinking with the boys" because I simply didn't have the time. Many Freshman (boys and girls) from states with a drinking age of 21 went a little overboard when being in a state with a drinking age of 18. I didn't have that problem because I had dealt with it when in high school. I did go to a bar down the road from the dorm on a couple of occasions for a few beers.

What little time I had for dating was spent with Nancy Risner on study dates at the library. Walking her from Risely Hall (Freshman girls' dorm back then) to the library and back was our only time to get better aquainted. She was a terrific hand holder. We might have enjoyed some kissing but that was it. The closeness of our relationship increased though and was significant enough that she invited me to meet her parents. I had met her mom at the restaurant but not her father. We had several weeks available during winter break, so I went to Long Island on a Saturday probably in early January.


Winter BreaK:

I returned home in Ridgewood in December after fall semester was over and the last crew training session was completed. I don't remeber having any "homesickness" during my first semester in college. Perhaps since I was used to moving so often during my childhood, I was less affected by going off to college than the kids who had lived all their lives in the same place when they were young. But, I really enjoyed coming home for the Christmas season and seeing my parents, Barbara, MaMo and Jeff if he joined us from Dartmouth. We had a tradition on Christmas Eve of gathering around the upright piano while my mother played and we all sang Christmas caroles. I don't remember what I did on New Years Eve that year.
I'm not sure of the date in January; but Nancy Risner's father, Judge Risner, was watching either the north/south or blue/gray allstar football game on his color TV in his den/office. This was the first time I had seen a color TV. The color was primitive and the focus imperfect. I had little time to talk with Judge Risner before he made the following statement: "You seem like a nice fellow Mr. Smith but, I want you to know that my daughter will not marry a "Gentile". He was pretty clear that it was a waste of my time to continue to pursue his daughter. I guess I didn't have the motivation to challenge Judge Risner and continue on with Nancy. I can't remember how we ended our relationship. I hope on good terms realizing we both had plenty to spend our time on rather than trying to change her family's objection to our dating. Or, it might have just faded as we both entered the fraternity/sorority rush season in the spring.


Freshman Year Academics: Spring Term


Course Title Course Number Grade Comments

Introduction to Reading and Writing ENGL 112 75
General Geology* GEOL 102 74
Comparative Government GOVT 104 65

Analytical Geometry and Calculus
MATH 162 65* Accelerated course for math and science majors
Seapower and Orientation NAV S 102 79

Grade Average 71.6 *Note: Impact of crew and fraternity rush

Even though I only had low 60 grades in the Goverment 101 and 104, they were two of the best courses I took at Cornell. When I purchased a copy of the" Federalist Papers" later in retirement, I chose an edition that featured an Introduction written by Professor Clinton Rossiter.

Fraternity Rush Season:

Rush season began during spring term sometime about March. Prospective pledges for individual fraternities/sororities were invited to social gatherings at each house. I don't have any idea how each fraternity or sorority get their initial lists. But each fraternity and sorority has an idea about what they were looking for in a prospective addion to the fraternity.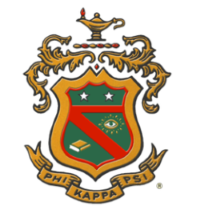 I ended up pledging Phi Kappa Psi. Phi Psi is a large national fraternity. But that wasn't the reason I pledged Phi Psi. I liked the fact that Phi Psi at Cornell was very inclusive. Inclusivity was not necessarily a politically correct concept back then. Cornell was a very diverse student body and some fraternities and sororities reflected that diversity. Others did not. There were fraternities that were 100% Jewish. There were fraternities and sororities that were 100% Caucasion. There were some fraternities that reflected private school student sources rather than students that came from public schools. Phi Psi wasn't like those. Phi Psi had
students from all the colleges, stressed academics and participation in intramural sports. There were fraternities that favored athletes from particular sports such as football players at Delta Upsilon. Phi Psi had one football player. Phi Psi had it's share of NCAA crew, lacross, and wresteling athletes. It wasn't by mistake that students from these sports likesd Phi Psi because Phi Psi had a great cook who provided a training table optional menu. My roommate and friend Atrt Harron pledged Sigma Chi another great fraternity nationally and at Cornell. Another fraternity popular with crew athletes was Chi Psi. All these fraternities had a good balance between social and academic priorities.
Rush week was time consuming but I found it to be an ebnjoyable experience. You meet lots of upperclassmen and other Freshmen you wouldn't ordinarily cross paths with. Once you had been selected by your fraternity, the rest of the spring term required a lot of time going through the process of pledging. There were fraternity Greek related rituals to learn and some hazzing. The pledges also found it mandatory to conduct a few pledge raids to places like Risely Hall, the Freshmen girls' dorm and even our own fraternity house.
The Phi Psi house back then was located on 312 Thurston Avenue on the opposite side of Cascadilla Gorge from the main campus. There was a supsension bridge over the gorge which provided a beautiful and exciting walk, especially when it would swing in a high wind.




Phi Psi moved from 312 Thurston Ave. to a location below Libe slope after I left Cornell. The old house was remodeled and made into the Thurston Court student appartemnts you see here in this image.





There was also a beautiful trail along Cascadilla Gorge.




Here is the supsension bridge over the gorge. It is still there.
At least it was when I last visited Cornell in 2008.

We were accepted as brothers in the fraternity after the pledging period was completed. We bagan eating most of our lunches and dinners in the fraternity but continued to live in the dorms. The acceptable dress for meals was informal at lunch (botton down shirt, crew neck sweater and jeans) and coat and tie for dinner except Wednesday and Sunday dinners when a three piece suit was required. Guests and dates were invited on Wednesdays and Sundays. Drinks siuch as manhattens and martinis were served prior to dinner and a special meal was always prepared by the cook. On one Wednesday a month, we had a 'Book and Bowl' dinner which involved inviting faculty members and dates to dinner with discusions afterwards with brandy and cigars or pipes. I especially enjoyed those 'Book and Bowl' discussions. We each had a "Big Brother" who monitored our progress through pledging and during the remainder of the spring term. We each recognized his help by making a pledge paddle. Here is a picture of the one I made for my "Big Brother", Dave Shanks who was a member of the heavyweight varsity crew. I still have it hanging in my office. The pledge tradionally keeps his paddle after presenting it to his "Big Brother".


We made our living arrangements for our sophomore year before we left for the summer. The sophomore class lives in the house.


Freshman Summer (1960):
My Freshman summer was exceptionally busy. I really can't figure out how I fit it all in. That summer consisted primarily of three significant events; a week or two at Cape Cod camping at Nickerson State Park, going on my Third Class Midshipman Training cruise onbord the USS Essex (CVS-9) aircraft carrier, and an extemporaneous hitch hiking trip to Halifax, Nova Scotia.


Cape Cod camping trip at Nickerson State Park: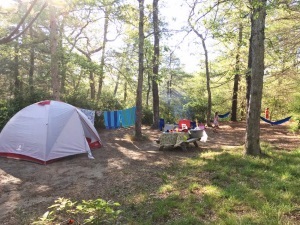 I know we went on a camping trip at Nickerson State Park on Cape Cod because that is when I carved my pledge paddle for my Phi Psi 'Big Brother', Dave Shanks. I know that for sure because I cut my index finger on my left hand quite severly while carving the paddle. It bled a great deal and I had to have several stitches to close the wound. The carving chisel actually bounced off inside of the knuckle bone. You can still barely make out the scar almost sixty years later. I am not certain whether Jeff was with us or not. I suspect he might have but I'm relying on Jeff or Barbara telling me more about this trip after reading this.


Third Class Midshipman Training cruise onbord the USS Essex (CVS-9). NROTC midshipmen were required to spend four to six weeks after their Freshman, Sophomore, and Junior years as part of the scholarship program. The Third Class training (after Frehman year) consisted of going on an active US Navy ship learning what it was like to be an enlisted person on a navy ship. We lived in an enlisted berthing compartment, ate our meals in the enlisted mes hall, studied the Fireman and Seaman, and Airman (if on a carrier) course books, and stood watches approriate each of these ratings. Some midshipmen were assigned to destroyers. Luckily, my assigned ship was the World War Two aircraft carrier, USS Essex (CVS-9). CVS stood for Aircraft Carrier Anti Submarine. A CVS had anti submarine aircraft and helicopters in its deckload of aircraft. I say luckily because I had a pretty good idea that I wanted to go to flight traing after I finished Cornell and was commissioned an Ensign.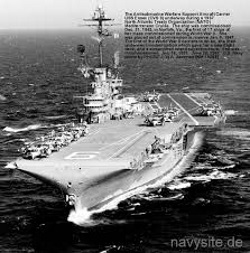 I reported onboard Essex (CVS-9) at Pier 34 (I think) on the west side of Manhatten on the Hudson River probably in late June. That was very convenient because my parents were able to drive me from Ridgewood across the George Washington Bridge and down the Westside Highway (AKA the Henry Hudson Parkway) and see their son off on the first cruise of his navy career.

The purpose of the cruise was to aquaint the midshipmen with the responsibilities of various enlisted rating specialties and their associated watch standing duties aboard the ship. The Essex was a steam powered ship so the engineering ratings included Boiler Techs in the boiler room, the Machinest mates in the main engineering spaces including the steam turbines, shaft spaces, etc. We also learned about the various jobs of the Boatswains mates on deck including the anchors and anchor windless, refueling at sea, the ships' boats, etc. We learned about the ship weapons systems and ordnance handling. We stood deck watches on the bridge such as the helmsman, lookout, bearing takers etc. We observed the operation of the flight deck (catapults, arresting gear, and flight and hangar deck aircraft management) and the meanings of the various colored shirts worn on the flight and hangar deck; yellow- director, white-safety, green-mainteneance, brown-plane captain, purple- fuels, and red-ordnance.
| | | |
| --- | --- | --- |
| | | |
Our working uniform consisted of the standard dungaree enlisted uniform of that time; blue chambray long sleved shirt with white T shirt underneath, seafarer dungarees with dark navy web belt and silver belt buckle, and either black leather shoes (office) or leather boots (engineering and flight and hanger decks), and the traditional "dixie cup" hat except that ours had a 1/2 inch navy blue stripe on the rim.
We also wore the midshipman service dress khaki uniform with or without the jacket consisting of: khaki long slecved short, jackert and pants, black leather shoes, midshipman collar devices, shoulder boards with one 1/4" gold stripe, and either the fore and aft cap or traditional officer hat with a 1/4" gold chin strap and khaki cover.
For important social occasions we wore the service dress white uniform (AKA '
Choker Whites
') consisting of high colored white jacket with 1/4" gold stripe on each shoulder board, white troussers, white shoes, and white officers hat with 1/4" gold chin strap.
We also brought some civilian informal clothing for wear on liberty. We had one liberty port; Halifax, Nova Scotia

The star shaped structure on the hill in picture on the right was called the Citadel. The area in the upper middle of the picture where the white ships are in the picture was the pier area that the Essex was located when we were in Halifax. This was my first experience in a country other the the USA but there were more similarities that differneces. The Canadians I met were very interested in our American politics; maybe even more interested than the average American. There were two standout events events that I remember very clearly about Halifax. First was that they held a Tea Dance for the midshipmen and availablle young ladies frm the Halifax area.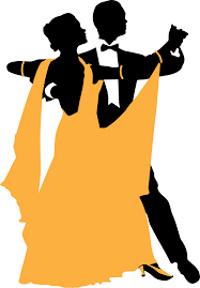 Tea Dances were popular in the 1950s. They were rather formal affairs and traditionally featured ballroom type dancing. But by 1959, the bands were usually 'Brass Bands' that played both slow and swing type music. We midshipmen were wearing our "Choker Whites". The young ladies wore nice cocktail type dresses. The amazing thing was that the mothers and fathers of these young ladies were very interested in their 18 year old daughters meeting a fine young navy midshipman.
I met Averil Peers at the Tea Dance. Averil's home was Halifax; her father was the Harbour Master for Halifax. But Averil spend most of her year in Toronto at the Royal Concervatory of Music there. She lived with a fine family who owned the local Baldwin Piano distributorship in Toronto. Averil was an accomplished classic pianist. But that night at the Tea Dance, she was out for a good time. And, she got it from me. It was a special night for both of us and we spent the rest of the port visit doing things together; going to the beach and just hanging out.
When Essex departed Halifax, the citadel was covered with women (some from Montreal, ladies of the night who had come to meet sailors) and other young ladies their families (Averils included) who were waving goodby the the midshipmen they had met at the Tea Dance. We midshipmen were in formation in our Choker Whites just in front of the flight deck island for our grand departure. Just as we moved away from the pier, we felt the flight deck "shake" a bit. It was only our second experience getting away from a pier, so we didn't think much about it.

Averil was a terrific correspondent. I think she wrote a letter to me every day. These were not brief notes. They were usually about ten pages long and were full of great descriptions of her emotions and news of what was going on in Halifax post Essex visit. The first shock was in her first letter. It contained newspaper clippings with photographs describing the damage incurred by a building pierside as the Essex starboard front corner of the flight deck cut through a corner of the building. I guess that was the 'shaking' we felt while we were in formation. Luckily, there were no injuries as that portion of the building was not occupied.
Our correspondance continued that summer and I promised that I would come to Toronto the first chance I got after returnig to Cornell.
I had thought a lot about Averil as our training was coming to an end on Essex and we were returning to New York City. I had decided not to wait to to the fall to visit Averil
. I decided to visit her in Halifax befoore she left for Toronto. My parents picked me up at the pier. I told them about Averil and my plan to visit her in Halifax. They couldnt believe that I was srious. But, I was!!


Hitch hiking trip to Halifax, Nova Scotia: I think I only hung around Ridgewood for a day or two before leaving on my adventure. My father bet me $20 that I would be unsuccessful and I would return home with "may tail between my legs". I left early the next morning wearing my service dress khaki uniform; took the train from Ridgewood to Grand Central Station in The City, took a train to Providence, Rhode Island and hitch hiked to Quonset Point Naval Air Station where I got a ride on an navy cargo aircraft to Brunswick, Maine. I got to Brunswick in the late afternoon and hitch hiked to Bar Harbor, Maine arriving just before sunset. I spent the night at a quaint hotel. The daughter of the woman who ran the hotel was impressed by my uniform and kept me company. I got up early (new skivies and socks) still in my service dress khakis and took to Blue Nose ferry from Bar Harbor to Yarmouth, Nova Scotia.

| | |
| --- | --- |
| Yarmouth to Halifax | |
I arrived in Yarmouth late morning and after a short ride from a minister, I lucked out and was picked up by a woman and her high school aged son. After hearing my story, they altered their route and drove me all the way to Halifax. They dropped me off in front of Averil's house just before sunset. The time elapsed from Ridgewood to Avaril's front door was about 36 hours. I had not told Averil of my plans to visit her in Halifax in case I failed in my endeavour. So, she nearly passed out when she opened the door. Her parents were not at home and would not be for a couple of days. I stayed with her and we had a fantastic time but we were quite proper, separate rooms and all. We spent our days at the beach or going on hikes to places like the lighthouse above. Her parents arrived back home and were impressed that I had pulled off the trip to visit their daughter. They were quite pleased actually. I gave Averil a midshipman colar device and she was officially my new girl friend. Her father, as the Harbor Master of Halifax, was able to arrange passage for me on a cruise ship from Halifax to New York.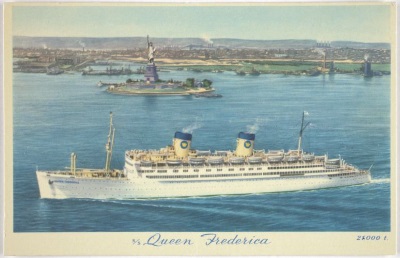 Queen Fredrika in New York harbor
The crise ship was the Queen Fredrika from Athens. It was full of prospective college students from Greece and Italy (mostly girls) and their families. I was the only college aged American male on the ship. The three day/two night trip to New York from Halifax was more than a lot of fun. I've never seen people eat so much in my life. The dinner meals in tourist class went on for hours followed by dancing. I had called my parents from Halifax and they met the Queen Fredrika when we docked in New York. My father had my $20 ready for me.

I only had a few days in Ridgewood before I had to drive to Ithaca.
I dove my new (used car), a 1951 Studebaker coupe. My sister retained use of my 1950 Ford (The Blue Bomb). Sophomores were allowed to have cars as long as they parked them at their fraternity/sorority/dorm. Underclassmen were not allowed to park on campus; (and are still not allowed in 2018).
| | |
| --- | --- |
| | My 1951 Studebaker coupe was similar to the one puctured here except mine was batlleship gray. |
Sophomore Year (September 1960 to May 1961):

At Phi Psi,
we had two man study rooms and each of us had a bed in the third floor sleeping dorm. My roomate was Dick Gibson. Dick was from Rochester, NY. He was a member of the Frshmen lacrosse team and would go on to be an All American center mid fielder. My bed in the sleeping dorm was opposite the door from the dorm out to a porch off the roof. The sleeping dorm was not heated and the this door had to open at all times. In winter, the dorm was very cold. My bed was vulnerable to snow that could blow in through the door. Electric blankets were unwise if you wanted to avoid electrocution! Lots of layers was the key. Surprisingly, almost noone got colds sleeping in this environment. In fact, most people experienced excellent sleep in the dorm.

I decided over the summer not to return to compete for a position in the varsity lighweight crew. Crew was a great experience. But, I decided that I didn't have time to participate in crew and accomplish my academic goals. I also was interested in trying out for the Cornell Men's Glee Club and Cornell Chorus.


Cornell Men's Glee Club and Cornell Chorus:

The Cornell Men's Glee Club was founded in 1868 as shown in the logo. So, as I write this, the Glee Club is celebrating it's 150th anniversary. I tried out for the Glee Club to renew my interest in singing and because they had a great reputation and were planning a tour of the Soviet Union.
The Director of the Glee Club was Thomas Sokol. He was the Director from 1957 through 1995. We practiced in Sage Chapel (pictured above) and gave local performances.


Sophomore Year Academics: Fall Term:


Course Title Course Number Grade Comments

General Chemistry* CHEM 105 75 *Inorganic Chemistry. Professor Michell Sienko (my class advisor)
Elementary French FRENCH 101 60 5 hours of imersion French (small class), one hour of French grammer (in English)
Naval Science N SCI 201 Pass
Introductory Physics* PHYS 107 63 For Physics and physical science majors.(see below)
Psychology RU ED 10 70

Grade Average 69.25 (must have been averaged up to a 70 because I was not put on probation)

Professor Sienko was the co-author of the Chemistry Textbook (Sienko and Plane) that many colleges used for their Chemistry majors' introductory
courses. Professor Sienko course integrated inorganic chemistry with solid state physics which was perfect for a geology major. I happily waited in line for a chance to talk with Professor Sienko during his office hours. As he was also my academic advisor, I saw him one on one more that most students. What a priviledge! He was also my guest at Phi Psi for one of our Book and Bowl' Wednesday dinners.



Although I didn't do well grade wise in my two physics courses at Cornell, I learned a great deal which provided me with an excellent understantding of how nature works; ie. energy, motion, gravitational force etc. Understanding these concepts well enabled me to do well in aerodynamics in navy flight training, thermal dynamics in a ship's main engine turbine system training, and most of all in the fluid dynamics involved in all three phases of Earth Systems Science; the Earth (geology), atmosphere (meterology), and the ocean and streams.



Hans Bethe left Germany before WW2 and came to Cornell. He was the creative force behind the excellence of the Cornell Physics Department from 1935 until his reirement in 1975. He won the Nobel Prize for Physics in 1967 for his work on energy production in stars.

I was priviledged to sit on several Hans Bethe lectures during my Physics 107 and 108 courses.



French turned out to be very difficult for me. The language requirement when I appllied to Cornell was that you had to take a 6 hour course for two semesters of a foreign language and then take the SAT 2 in that language and get a score greater than 650. If a student passed the two semesters but did not get ascore of >650 on the SAT 2, the student had to take a remedial course, in my case French 191 and pass. While I was enrolled at Cornell, they changed the graduation requirement requiring a student to pass the remedial course and then score > 650 on the SAT 2. I did not score >650 on the SAT 2 so they said I couldn't graduate.

I wrote an appeal to the Dean of the College of Arts and Sciences arguing that I should be held to the language requirement which existed when I agreed to enroll and not held to a more stringent requirement put into effect while I was at Cornell. The Dean granted my appeal and I got my BA.


Sophomore Fall Term Social Life: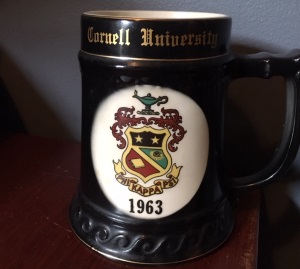 Most of my social life my sophomore yeaar centered on parties at my Phi Psi fraternity. However, there were two significant events that dominate my memory:

1. Going to Toronto to meet up with Averil Peers:

| | |
| --- | --- |
| | Royal Conservatory of Music, Toronto, Ontario, Canada |

I didn't waste much time seeing Averil Peers again. Sometime early in the fall, I drove to Toronto on a Saturday morning after my 8:00 am French class in my 1951 Studebaker coupe via Buffalo and Niagara Falls. Averil was a concert pianist studying at the Royal Conservatory of Music. She was living with a very well to do family in Toronto I arrived at their home about 7:00 pm to pick up Averil. We were planning to go to a movie. The father of the house wanted to know what sort of place I planned to take Averil to dressed so informally. I was wearing khaki pants, loafers, an oxford button down shirt with a crew neck sweater; quite adequate in my mind for a movie; but not his!! He made me feel awkward but not inferior. What a pompus a__! . Despite the poor start, Averil and I had a good time. I think we skipped the movie and she took me to a club she knew about. I promised to invite her to attend a big weekend at Phi Psi TBD (to be determined). I don't remember the particulars. But, I know Averil was planning to come to Cornell for a weekend and bring a girl friend. But, it never worked out and I didn't see Averil again.

2. Fall Weekend: Major party weekends such as Fall Weekend and Spring Weekend usually went like this; The "imported" girls from other locations would arrive on Friday afternoon; they must have skipped their Friday and Saturday classes if they were from other colleges. We split the house; girls on one side, brothers on the other. There was a staircase by the kitchen that only the girls could use. We had designated chaperones (usually parents). One of their jobs was to monitor the girls'' stairs.


The fraternity provided all meals

Firday night: There was a major party on Friday night featuring a rock and roll band usually from New York City. We had quality bands like Joey D and the Starlighters (Pepppermint Twist fame), Fats Domino etc. Alchoholic beverages were legal as the drinking age in New York was 18.

Having sex with your date (or anyone else's date) in the fraternity house was a violation of Phi Psi policy. If you did so and were caught, you would receive a significant fine from the fraternity because your conduct was subjecting the fraternity to being put on social probation for at least one semester by the university. Social probation meant that the fraternity could not host any social affairs including dates over for dinner, "Book and Bowl" type events with faculty and dates, and NO Parties. If you wanted to have sex with your date, you had to ask one of the brothers who had an off campus apartment for permission to use his apartment.

Saturday: Surprisingly, to some from other colleges, taking your date to a Saturday class during a major party weekend was not unusual. The College of Arts and Sciences offered very interesting classes on Tuesday, Thursday, and Saturday at reasonable hours like 10:00am to 11:00am, and 11:00am to noon which were "date friendly" such as Clinton Rossiter's American Government, Healy's British Literature, and philsophy and psychology classes. The professors of these classes were aware that dates were there and were on their game. You didn't skip these classes. They were too good to miss. After the class, for Fall Weekend, we would go to the football game and in the Spring to a Glee Club concert or other activity. Math and physical science classes were usually scheduled on Mondays, Wednesdays, and Fridays. I skipped my 8:00am French class Fall Weekend!

Saturday Night- Ditto Friday night ..
a rock and roll band usually from New York City (usually the same band). If there were going to be a chance for things to get a bit out of hand, it was going to happen on Saturday night. On occasion, a"congo line" might wend it's way from the main party room up the girls' stairs, into the sleeping dorm, out the door on to the roof etc.

Sunday afternoon- Sunday afternoon was the "Milk Punch Party". The same band was there, the furniturure of any value was removed and stored elsewhere, and the only drink available was "milk punch". Milk Punch was sort of like egg nog with a high % of alchohol. Everyone, eventually was slipping around on the milk punch covered floor. It seemed like a lot of fun at the time!

Winter Break: The Men's Glee Club tour of Western Europe and the Soviet Union (Russia):

The tour started in early December and lasted until mid January. We had about 75 Glee Club members, The Director of the Glee Club, Professor Thomas Sokol, and the University Provost. Robert A. Plane (my Organic Chemistry professor Spring Term)




Thomas Sokol
Director





Robert A. Plane
Provost


We had received several briefings from the US Department of State before the tour because this was the first tour of the Soviet Union by a music group. It was a political cultural exchange initiative resulting from an agreement between President Kennedy and Nikita Kruchev. We had several briefings by officials from the State Department. They wanted to make sure that we didn't "screw it up". They wanted to make sure that we understood that the Russian sense of humor was different than ours. More on that later. It was advertized as a tour of the Soviet Uniion but it was really a tour of two western Russian cities; Moscow and Leningrad. We did make a unplannned stop in a Soviet Union "satellite" nation Poland which I'll explaiin later. But from here on, I'll describe our tour and our Russian tour.

We travelled by bus from Ithaca to Syracuse where we boarded a propeller passsenger plane for the planned direct flight to Moscow. I don't know exactly how long we were in the air, but it was a very long time; probably about 24 hours. But we didn't make to Moscow. The weather in Moscow was bad, so we had to divert to Amsterdam. We arrived at the Schiphol airport about noon.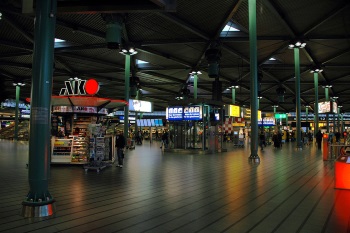 We were allowed to deplane and go in to the terminal for the expected three hour delay. Most of us were in dire need of orange juice for some reason. Next on our list was the chat up some dutch girls working at various stores and snack bars. I expected all the dutch girls to be blondes but I met a very nice brunette. My best friend and constant companion on the tour was an upperclassman and fraternity brother, Bruce Harris. After spending some time with my brunette friend, Bruce and I went back to the airplane to continnue on to Moscow. However, when we got back on the plane, the Provost announced that the weather was still bad in Moscow, so we were going to stay in Amsterdam and to check in to the Hotel Polen where we would be staying overnight in two man rooms. The Provost had barely finished his announcement, when there was a rush to leave the plane and get back in to the terminal. Bruce and I met up with my brunette friend and arranged a date. She told Bruce that he would be very happy with his blind date and that they would meet us at our hotel lobby.

| | |
| --- | --- |
| | Night Club District |
Bruce and I went to the hotel probably by bus with the rest of the tour group, checked in and took a nap. We got up late (about 7:00), dressed quiickly and walked down the stairs to the lobby. There was a lot of noise coming from the lobby. We found out why when we saw Bruce's blind date, probobly the most beautiful woman I have ever seen. We claimed our dates and they took us to the night club district. We wnt to a jazz club called the Diamond Club. We sat at a large table with other customers listening to jazz great, Charlie Byrd. After awhile, we learned that one of the guests opposite us at the table was Gerry Mulligan, the famous jazz sax player, who had come from Paris to hear Charlie play. After leaving the club about midnght, the girls treated us to some coffee (strained with toilet paper) at their apartment. We were on our way back to the Polen an hour or so later. What a great way to kick off the tour!

The next morning, our plane took off but it was a short trip. Shortly after take off they announced that the weather was still bad in Moscow, so we were diverting to Copenhagen. I don't remember the name of the Copenhagen hotel we stayed in but I remeber two aspects of our one night stop that I will never forget.

First, we went shopping in the afternoon. The stores were full of beautiful Danish girls home from college who were shopping for Christmas. They were very willing to try on clothes that we told them were prospective gifts for sisters or girl friends at home. The beauty of those Danish girls was breathtaking. I bought a seal fur hat for myself to wear in Russia. I still have that hat.

Second, Bruce and I decided to attend a performance of the Royal Danish Ballet that evening. We thought that since we would be associating with the Bolshoi Ballet in Moscow and were scheduled to see the Royal Ballet in London, this was an excellent opportunity to get exposed to another ballet company in Copenhagen. Ballet was new theater venue for both of us.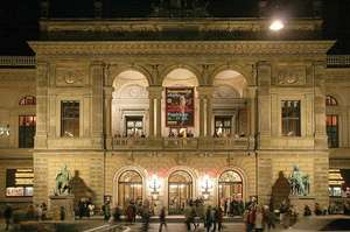 We went back to the hotel and changed in to a coat and tie. When we got to the ballet, it was obvious that we were overdresssed. It turned out that the particular ballet that night was similar to Shakespeare in the old days in that it was intended for the general public, not the elite. Also, it was almost X rated. The dancers wore flesh colored costumes and performed very sensational choreography. We were uncomfortable and the Danish attendees found that humorous. It was definitely not The Nutcracker.

The next day, we took off for Moscow and almost got there but the airport was fogged in so we turned back and landed in Warsaw, Poland. Warsaw was a big change from Amsterdam and Copenhagen. First of all, we were restricted to a non public portion of the airport and would sleep in whatever chairs we could find. The only Polish people we saw were employees who avoided us while they were cleaning and doing other maintenance. Professor Sokol got us up early and he conducted a rehearsal of the music we were planning to perform in Russia. We practiced Orthodox Russian Christmas music in Russian, folk music in Italian and French, some gospel music, "Gee Officer Krupkie and other music from West Side Story, some Cornell songs and also some traditional western Christmas carols in four part harmony. As the rehearsal progressed, Polish folks started coming out of "the woodwork"; first a few, then more. Quickly the number increased to twenty or so; evntually finally several hundred. It was incredible! The response to our singing by our Polish listeners was enthusiastic and at timesextremely heart warming. Many had tears streaming down their faces as we sang the Christmas music. The State Department had told us that Roosevelt dimes would be well received as gifts during our tour. Many Roosevelt dimes were handed out that morning. We took off about 10:00 and ......

Finally, Moscow.- It was snowing and very cold on our arrival. We had no custom delays because the political nature of our cultural exchange involved no customs searches coming or going. My physics professor at Cornell had given me an envelope to give to a specific professor at Moscow University. Noone checked it. I don't recall the specifics of our hotel in Moscow but it was clean but very simple. As always, Bruce Harris was my room mate. It was about December 18th so we had about 5 or 6 days in Moscow before going to Leningrad on Christmas Eve.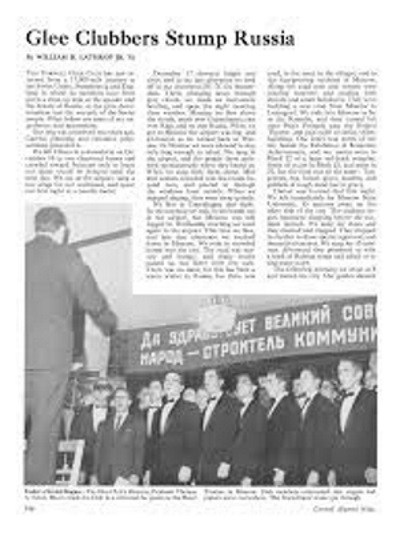 I know you can't read the print. I included the article to document that we actually toured Russia and that is noy just a story!

Moscow Highlights:

Guides and hosts: We were provided with a group of "official Inturiste" guides both in Moscow and in Lenningrad. They were about 25-30 years of age and spoke exceptionally good English; some colloquial western English. These guides were very friendly and helpful. Early on, one of of the young female guides asked why we were so quiet. They had expected us to be more enthusiastic. We thought about our State Department briefings about keeping it low key. Then the guide remarked "Don't sweat it guys, it will be real cool". We lightened up after that. There is a distinct possibility that some of these official guides were KGB observers. But, we never had any indication of that. We also had "hosts" at at all our concerts and tours. These hosts were generally Western History or English Literature majors, probably graduate students, from Maosow University or the University of Leningrad. There was little to no flirting by either side. The social scene was very different in Russia. There were plenty of cases of middle twenty somethings, male and female, walking hand in hand in the street. Normally, dating did not begin until the late twenties or thirties at that time in Russia. As a result, all (or most all) of our social interaction was about music, ballet, cuture etc. There was very little discussion about politics. There were some questions about racial riots in the United States (ie. Little Rock) and lots of interest in why did the United States find it necessary to fly spy planes over Russia (Fransis Gary Powers' U2 reconaissance plane was shot down over Russia by a Guideline SA-2 missile in May 1960). We avoided bringing up capitalism versus socialism/communism, Stalin's purges etc. Our primary mission was to perform our music and let the Russian people see who we were.

The Tchaikovsky Conservatory:
The Tchaikovsky Conservatory Halll was the location where Van Clibern won the piano competition at the International Tchaikovsky Competition for piano 1958.

| | |
| --- | --- |
| Tchaikovsky Conservatory | Tchaikovsky Conservatory Hall |
We spent a lot of time at the Tchaikovsky Conservatory. We were privileged to hear both the Soviet Acedemic Choir and the Sveshnikof Boys Choir perform. We also performed some of our material for them. The Director of the conservatory remarked to Professor Sokol that our basses were the best he had ever heard. We had an opportunity to talk to members of the facullty and choirs about their aspirations and goals.


| | | |
| --- | --- | --- |
| | | |
We also spent a lot of time performing and watching performances at The University of Moscow. We watched a performance of our official cultural hosts, The Bolshoi Ballet. The Bolshoi Ballet company had traveled widely including the United States so they knew the reality of western culture outside of Russia. Many Russians we met in the street thought that pictures of the New York City skyline was art and not reality. The Bolshoi knew differently. But like most Russians, love of "Mother Russia" and it's cultural heritage were deep in their souls. We had receptions with our audiences after most of our performances. We felt their appreciation of our music especially the Russian Orhtodox Church music we sang in Russian. It was Christmas and although the church was not part of Russian politics, it was still alive especially with the older Russians. The crowds went wild for the Westside Story music, especially for the songs "Maria" and "Gee Offficer Krupky". A highlight of our Moscow peformances was when we shared the stage with world famous Russian violinist, David Oistrakh. He was a perfectionist. During rehearsals, he would refuse to start until the hall was perfectly quiet. We would perform with other other world renown violoinist, Yehudi Menuhin about ten days later in London.

I did make a side trip to take the package from my Cornell Physics professor to the intended office at the Uniiversity of Moscow. The professor there gave me a package to take to my professor. I wonder what was in those packages!


Touring Moscow:




St. Basil's Cathedral in Red Square (Kremllin on the left)
(Gum Department Store in background)





Lenin's Tomb in front of the wall of the Kremlin
(He was still there in 1961)

Red Square with St. Basil's Cathedral was magnificent. The large square had some shops andmany benches. We stood in line and visited Lenin in his tomb. We also took the opportunity to talk with the Moscovites who spoke english. That was as close as we got to the Kremlin.






Gum Department Store
(Inside during New Years/Christmas 2014)

The Gum Department Store was primarily a display only when we were there. Few Russians could afford the goods that were there.

The food in Moscow was terrible. There was a shortage of meat and fresh vegetables; even for us.

The consistently best food we had in Moscow was Borscht with bread and Vodka. The red borscht is made with beets (vegetable). The borscht on the right is made with cabbage. If they had any bits of old beef, they would add that. It was cold in Moscow. So, the hot borscht and vodka hit the spot.


Traveling to Leningrad on Christmas Eve:

We took the famous "Red Arrow" overnight train from Moscow to Leningrad (now St. Petersburg) on Christmas Eve.

We traveled with our guides in standard cars. I don't know where Professor Sokol and the Provost were; probably in a sleeper (Pulman) car. We spent the night sitting on the velvet benches and on the floor in groups. The discussions varied from "were our Russian guides really aethiests or not", the evils or benefits of rock and roll music, jazz; you name it. It was an indicator that things would be different in Leningrad; more relaxed honest discussion. Even some socializing.

Our first day (on no sleep) was amazing. We checked into our hotel upon arrival. I don't remember anything about the hotel. Our guides wasted no time in introducing us to the WW2 history of Leningrad with a visit to the Hermitage Museum.

| | |
| --- | --- |
| | |
The Hermitage Museum museum containes the art and cultural history of western Russia and Europe. Every room inside the Hermitage is spectacular. There is room after room of Europen art. Much of the art displayed was most likely captured from German troops during the end of World War 2 (WW2). But the Hermitage also displayed the suffering that the people of Leningrad endured during Hitler's seige of Leningrad in 1941. During our visit, the outside walls of the Hermtage still showed the pits and holes of artilery and machine gun shells that impacted the walls during the seige; not the nice light green walls in this picture.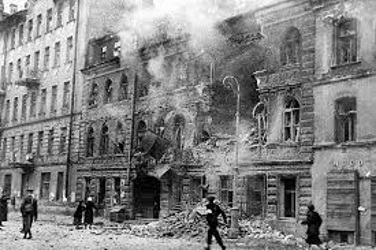 Moscow was all about Russia in 1961. Leningrad was all about the suffering during the seige of the winter of 1941. After returning to our hotel for a brief rest and some rehearsal, we went to the famous Astoria Hotel for our Christmas dinner.

| | |
| --- | --- |
| | |
The Astoria Hotel wasn't just any hotel. It was the hotel that Hitler said that he would have his Christmas dinner in after taking the city after the seige. What was on our menu that night? It was the same menu that Hitler had published for his Christmas dinner. Talk about making your point! It was our luck though as that dinner was the best meal we had during our entire stay in Russia. We were seated in a large U shaped table arrangement during our meal. After finishing eating, we extemporaneously began singing Christmas carols, Cornell songs, and selections from our performance repertoire. There were several non Christians in our group but everyone was in the holiday spirit. It was sort of an impromptu rehearsal but also our Holiday dinner.
There was a loud party going on in the room next to our room. But, as our singing continued, the music in the next room stopped and people from that room began coming in to our room. It was an incredibly moving experience; right up there with the Warsaw early morning rehearsal/concert.
Music is definitely a common denominator. I guess that was the whole idea behind President Kennedy and Chairman Kruchev's cultural exchange initiative.

The Uiversity of Leningrad:

We were accompanied by student hosts from the University of Leningrad during most of our performances and tours. The atmosphere had changed from one of interest but formality in Moscow to more relaxed in Leningrad. Yes, the horrors of the siege were a main theme but the students in Leningrad were very interested in what the western Rock and Roll culture was like. The "official Russian government policy" was that Rock and Roll was an example of "decadent capitalism! But, most of our student hosts had backgrounds in music so were curious about our experiences in Rock and Roll. We, of course, were ready to participate in this interesting and fun dialogue.

Jazz was becoming a underground culture in Leningrad while we were there.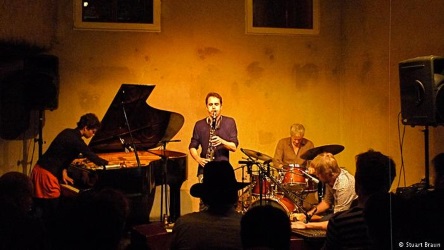 Many of us found ourselves invited to small basement private jazz clubs. Because we were Americans on a cultural exchange tour, we were considered experts in jazz. Perhaps we were! My experiences in high school hearing Duke Ellington and Dave Brubeck at the Basin Street East club on 58th Street East and Dizzie Gillespie, Gene Krupa and Cozy Cole at the Metropole Cafe in Times Square certainly gave me a few stories to tell. And, sitting with Jerry Mulligan at the Diamond Club in Amsterdam listening to Charlie Bryd play the week earlier was also of great interest to the Leningrad students.

These opportunities also presented chances for more personal/social interaction with our hosts. I didn't experience anything out of the ordinary on these occasions. But, others did.

Part of our Leningrad experience was a tour of a production factory with a subsequent performance and reception. I don't remember what they were producing. But, this was a significant event because it was the first and only time we were officially exposed to the Russian "working class". Previously, almost all of our personal contacts were with musicians, artists, professors, and students; all of which considered themselves as part of the "elite class". This was especially evident at the reception after our concert as the factory workers and our student hosts `came in contact. I met several attractive twenty something female "workers", all of whom seemed to be named Natasha. They were much more forward than our more reserved (socially) hosts. I recall one event specifically as I showed some distress when one of the Natashas whom I had been talking with left for another group. One of the Leningrad students who was part of my group said to me "Don't worry about it, she's just a factory worker"

It turned out that I met up with that Natasha later and she agreed that I would walk her to her tram station after the party. That was no small feat, as she spoke no English. Our discussion was in Russian and French. But somehow when the reception was winding down, we left together into the snowy Leningrad night.

| | |
| --- | --- |
| | This is not an exact representation of our snowy Leningrad night. But, its close. Natasha's tram stop was on the edge of an area of shops, restaurants, and bars. The tram stop itself was pretty isolated. After walking over a small bridge from the shops area, we were looking down a deserted street in the direction of the expected tram. |
Natasha and I stopped on the small stone arched bridge before continuing the thirty or so meters to her tram stop. On the bridge, we agreed on two things. One, that the Russian word for moon was luna and two, that she would kiss me when she got on her tram. Pretty exciting eh! Well it got even more exciting when a small group of Russian soldiers joined us at the tram stop after a few vodkas back at one of the bars.

The arrival of the soldiers remind me of Robert Frost's poem,
"Stopping by Woods on a Snowy Evening"

"My little horse must think it queer
To stop without a farmhouse near"

Here I was an obvious American (by my hair, shoes and Harris Tweed overcoat) about to be kissed by a young beautiful Russian girl. How would they feel about that? I hope that they don't know that I am also an American Navy Midshipman Third Class. Well, we're about to find out. Here comes the tram. Not a problem, it will probably be a peck and she'll be on her way. N
ot so, she was really in to that kiss.
I didn't want to let her go and be attacked by the jealous soldiers. She finally got on the tram and I turned around obviously concerned. Rather than go on the attack, they applauded my accomplishment, garabed me by the arms and we went back to their bar for a few vodkas. Phew, a night to remember. I have a picture of Natasha in my Russian Tour photo album. I'll add her picture if I ever find the album.

Flying from Leningrad to London:
Our flight (that old prop airplane again) left Leningrad on December 30th. Despite the fact that we had five great days in Leningrad, evryone began to shout and applaude when we were wheels up. We were leaving snowy beautiful Leningrad, but we were on our way to real food!


London: (December 30th to about January 3rd or so):

We stayed in the Berners Hotel in London. My fraternity brother, Bruce Harris was once again my roommate.

| | |
| --- | --- |
| | |
The Berners Hotel was a beautiful old style British hotel in the Soho District of London. We had a spacious bedroom and spent a lot of time in the Berners Tavern. We were not scheduled to perform until January 2nd. So we wasted no time in having a great time. One of our fraternity brothers, Chris Berry, was from England. His girl friend lived in London so we made contact immediately. Tina invited us to a New Years Eve party which was probably the best New Years Eve party I can remember. We started off in a party in someone's London flat and moved on in a Land Rover. Detination
Trafalgar Square:




Trafalgar Square is spectacular at night;
especially at Christmas.




Trafalgar Square was packed with party goers. We parked afew blocks away and wasted little time getting into the pools around Lord Nelson.

Bruce and I got back to the hotel about dawn in time for a few hours sleep before rehearsal in the afternoon.

| | |
| --- | --- |
| Bond Street | After rehearsal, most of us went shopping . We visited Bond Street where some of the best tailors are found in the world. The cost of wool suits was so low that many American businessmen could afford to fly from New York to London and buy a few suits for the price of the suits alone in the "The City". I didnt get a suit. But, I bought a pair of leather Bali formal shoes that I still have today (55 year later)! |
We eventually got down to giving the performance we came to London for ; the opening ceremony for the new American Embassy.




American Embassy on Grosvenor Square


The American Embassy on Grosvenor Square opened January 2nd, 1962. I would visit again in January,1973 when I reported for duty as a student at the Royal Air Force Staff College in Bracknell, England.

Grosvenor Square is being redeveloped today because the American Embassy is moving as of January 18th, 2019 to a new locatiion in Vauxhall.

The old embassy location will be occupied by a hotel.


We were joined for our performance by the wife of Ralph Vaughan Williams, Ursala Vaughan Williams. This was particularly relevant since we were performing a couple of pieces by Ralph Vaughan Williams. He was born in Gloucestershire, Eglsnd in 1928 and had recently passed away' in August 1958. His ochestral and choral music were popular wordwide but especially in England and the United States.

| | |
| --- | --- |
| | |

We were prividelged to hare the stage that night by world famous violinist Yehudi Menuhin.




Yehudi Menuhin was a stark contrast to David Oistrakh in Moscow. They were both world class violinists, of course, but Yehudi Menuhin was much more relaxed during our rehearsal.

Watching both of these violinists perform was a particular pleasure for me as I had spent some time learning to play the violin and viola at the Eastman School of Music in Rochester during 7th and 8th grades.


We left London the next day for our long flihght back to Syracuse on our trusty old prop airplane again! We had a few weeks to rest up before the spring term. I don't remember, but I expect I spent that time at home in Ridgewood. Jeff Lapic was probably in Ridgewood then as it would of given us some time to plan my trip to Dartmouth in February for their Winter Festival.

Sophomore Year Academics: Spring Term:


Course Title Course Number Grade Comments

General Chemistry CHEM 106 76 Organic Chemistry (Plane)
Elementary French FRENCH 102 60 5 hrs imersion French, 1 hour grammer (in English)
Naval Weapons NAV S 202 87
Introductory Physics* PHYS 108 70

Grade Average 74.0



Sophomore Spring Term Year Social Life:


Dartmouth Winter Carnival/Animal House: In February, I went to Dartmouth in New Hampshire to visit Jeff, meet his Alpha Delta Phi fraternity brothers, and attend their Winter Carnival.

| | |
| --- | --- |
| | Alpha Delta Phi at Dartmouth |
Winter Carnival at Dartmouth is famous for it's beautiful ice sculptures: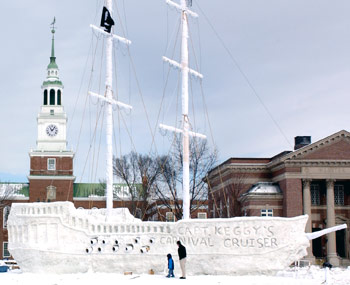 It is also famous for it's wild parties. The movie "Animal House" with John Balushi was based on parties at Alpha Delt. Chis Miller wrote the screen play for the movie. Chris was Jeff's roomate in the sohomore class at Alpha Delt. Many college graduates during that period have claimed that Animal House was based on their fraternity. NOT. I will not go into any details!







If you want to get an idea of what the real story is, read:

"The Real Animal House;
The Awsomely Deprived Saga
of the Fraternity that Inspired
the Movie: A mostly Lucid Memoir"

Written by Chris Miller

(Available at Amazon.com)

Spring Break: Camp Massawepie Canoe Trip:
During spring break, I took three of my fraternity brothers on a canoeing and camping adventure at Camp Massawepie. My father must have used his connections with the Boy Scout council in Rochester to arrange the trip.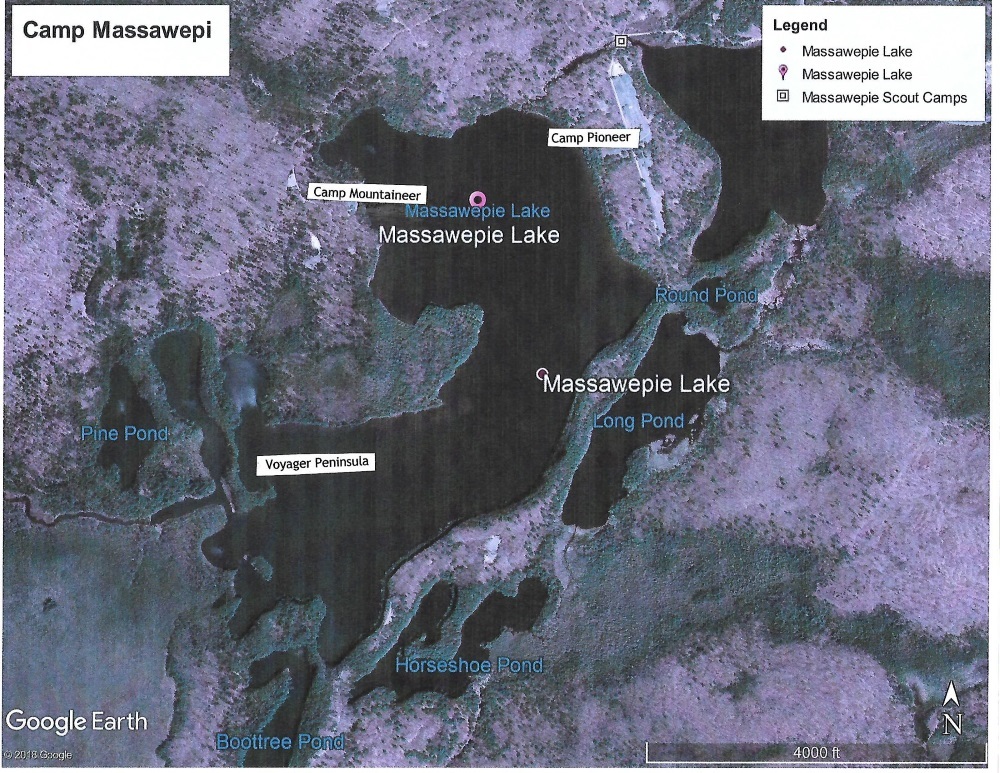 We took two canoes from Camp Pioneer to what I have indicated on the map as the Voyager Peninsula. We set up camp on the peninsula near a beaver house on the edge of the lake. We took hiking and canoe trips from there. It was just after the spring thaw, so the weather was cool but bearable and there were lots of animals about. We had numerous encounters with deer, the beavers and other small animals as well as with one black bear who tried to get at our food supply one night. We had anticipated this possibility and had our fresh food in a bag suspended from a tree limb. So, the bear was unsuccesful. But, it provided quite abit of excitement.
Spring Term Softball:
A highlight in the spring for me was participating in Intramural slow pitch softball with my Phi Psi team. I was an average player except for the final game of the competition. In this instance, I hit the game wining home run (barely over the left field fence) with a man on base which resulted in Phi Psi winning our division.

Sophomore Summer (1961):

Midshipman 2nd Class Summer Training:
The NROTC sophomore summer (2nd Class Midshipman summer training) was three weeks of Underwater Demolition Training (UDT)/Seal team type training at the Naval Amphibious Base in Little Creek Virginia and three weeks of aviation training at either Naval Air Station (NAS) Corpus Christi, Texas.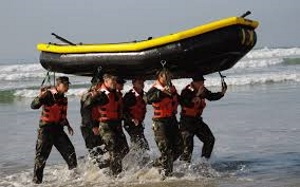 UDT (SEAL) Training

We stayed in an open bay enlisted barracks at Little Creek. A typical day during the week started at sunrise with calisthenics in front of the barracks. After working out, we went to breakfast at an enlisted mess hall. Typical days included running the obstacle course, field weapons training, and lots of workouts with the "rubber boats" pictured here. We ran many miles with the boats hoisted over our heads. The training required physical strength and endurance and lots of positive motivation. The point of the training was for us to meet the physical fitness standards while intodrucing us to the team cohesion required in combat operations. The final exam was to successfully participate in an amphibious landing from Landing Craft Units (LCU) with subsequent platoon size maneuvering on the beach toward an objective.
It was great training.

There was a"Tea Dance" for us midshipman and local ladies at a pavilion on the beach at Virginia Beach. For the second summer in a row, parents encouraged their daughters to get to know a midshipman. I was part of a group of guys who rented a beach house for weekends. The beach house not only gave us a break from the training, but also gave us the opportunity to socialize with the girls we met at the "Tea Dance". There was lot of beer consumed also.






This is a picture from a newspaper of my good friend Midshipman 3rd Class Jeff Lapic.

Jeff did his Little Creek training at the same time as me.

So, we had a great time together especially at the beach house. Our group there consisted of guys from different colleges';
Alabama (Al ?) North Carolina (Ed Sockwell),
Jeff (Dartmouth), and me (Cornell).

I don't remember when Jeff did his aviation training. But, it must not have been at the same time as me or he would have been with George Hibbard and me hitch hiking from Little Creek to Corpus Christi, Texas




After Little Creek, a fraternity brother (George Hibbard) and I hitch hiked in our Service Dress Khakis from Little Creek to Corpus Christi. Most of the trip was routine for hitch hiking which was popular and safe in those days. However, one day was particularly memorable. We were in Birmingham, Alabama and it was raining. A car with several young girls in it pulled up to pick us up at the same time as an older couple in a yellow Cadillac. For some weird reason (we needed to keep on schedule), we got into the Caddie. The girls made a180 degree U Turn turn and shouted out that we had just missed the time of our lives. Oh, well. The the old couple noticed that our uniforms were soaking wet and got a hotel room for us to get some rest while they had our uniforms dry cleaned. After a few hours rest and wearing our dry clean uniforms, we were driven all the way to Corpus. Military personnel hitch hiking in uniform always got a ride in those days!

Aviation Training in the TF9F Cougar


As at Little Creek, we stayed in enlisted open bay barracks and ate in an enlisted mess hall. We would not get officer accommodations until our First Class Summer Training
. Our typical day during the week were were at Corpus Christi started with breakfast followed by classroom training. We did not get as much physical training as at Little Creek but did get a lot of swim training. The classroom training consisted of navigation, jet aircraft engines, aircraft systems, and preparation for the flight syllabus.

After we got to Cprpus Christi, we moved on to NAS Kingsville, Texas. We asked directions from a local guy. He said, stand up on my tail gate and look southeast and you can see the tower. That part of Texas is real flat!

We took the short ride from Corpus to NAS Kingsville for jet training. We each got a couple of flights in the TF9F Cougar swept wing advanced jet training aircraft. The TF9 was the training version of the AF9 which was a carrier based fighter during the Korean War (AKA conflict). My flights in the TF9 Cougar sealed the deal for me. I decided that my goal was to get selected for Navy flight training after graduation and qualify for jet carrier aircraft out of pre-flight training at Saufley Field in Pensacola.

Nuevao Lauredo, Mexico: One weekend, I visited Neuvo Laredo Mexico just across the border from Lauredo, Texas. Nuevovo Lauredo was known for its dirt roads, bars, and red light bordellos. I made the trip with a Cornell guy from a different fraternity named Larry Sharp. Larry and I got along very well and established a friendship which continued for the following two years at Cornell and through pre-flight training at Pensacola. We had too much rum and too much fun at Nuevo Lauredo. Larry gave one of the girls he met his Cornell coin purse, one of those plastic kind that opens up when you squeeze it. (More on that later)




Junior Year (September 1961 to May 1962):

For my Junior year, I moved out of the fraternity and lived in a third floor garret apartment in a house a few blocks behind Phi Psi. I rented it with my friend Larry Sharp whom I had met at Kingsville. The apartment was fantastic. After walking up the two flights of stairs to the third floor, you arrived at a large landing with beautiful double polished mahogany doors with cut glass panels. The apartment had two sleeping garret alcoves each with a double bed, two desk study areas, a living room, a kitchen and one bathroom. Perfect.


Junior Year Academics: Fall Term:


Course Title Course Number Grade Comments

Elements of Surveying* CIV E 131 62
British Literature ENGL 255 75 Great course; Profesor Healy
Mineralogy* GEOL 207 90 I found my niche in my major with this course!
Structural Geology* GEOL 301 75
American History HIST 151 75
Naval Machinery NAV S 301 89 Very valuable to subject that would be important in my Navy career

Grade Average 79.6

Note: I was performing better academically (Of course it helped not to have those six hours of French at 60/63)

I particularly enjoyed my academic schedule in my Junior year fall term. Professor Healy's British Literature and my Naval Machinery courses were excellent. My Structural Geology and Mineralogy courses were essential in my Geological Science major. Mineralogy combined my knowkedge gained in Professor Sienko's Inororganic Chemistry course with phase chemisty (Bowens Reaction series) and crystalography. My Mineralogy professor was excellent and if I had been able to continue my education at the graduate level, I would have tried to continue to work with him. The math required was algebra, trigonometry and solid geometry all of which I had gained a solid background in Ridgewood High School. I have continued my interest in mineralogy to this day. For the first time at Cornell, my grade average was better (79.6) than the mean average (78) in the College of Arts and Sciences.


Junior Year Fall Term Year Social Life:


Besides the time I devoted to my academics, I spent a lot of time with the Cornell Chorus preparing for our performance of Beethoven's 9th Symphony with the Philadelphia Orchestra conducted by Eugene Ormandy.
The Cornell Chorus was a mixed chorus consistig of the Men's Glee Club, the Sage Chapel Choir (women), and other participants from the campus and community. The Cornell Chorus had one major performance each year performing works such as Verdi's Reqiem and Walton's Belshazzar's Feast with symphony orchestras my sophomore and junior years. However, the highlight of my time with the Cornell Chorus was during my senior year when we performed Beethoven's 9th Symphony with the Philadelphis Orchestra; more on that later.

In spite of this, I managed to have an active social life at Phi Psi.

My sister Barbara started her Freshman year at Alfred University a their College of Arts and Sciences (English major).

Alfred University is nestled in the Alleghany hills of central New York just a short drive to Ithaca.

She came to Cornell for a party at Phy Psi duriing that fall. She met one of my fraternity brothers, Bobby Lee and had a good time.

During the Fall term, one of my fraternity brothers, Phil Grieve and his wife Marty set me up with Judy Scott Smith who was a student from Syracuse University. Judy was intelligent, very independent, and a lot of fun (a bit on the wild side). She was my date for Fall Weekend and we had a great time. We were able to spend time getting to know each other at the fraternity and my apartment. Toward the end of the term, Judy told me that she was preganant but that I was not responsible. I did my best to help Judy get through the stress of her pregmancy. I arranged conseling with a Catholic priest at Cornell. She eventually left Syracuse to have the baby. I lost track of her at that point.


Winter Break:

I returned to Ridgewood in December as soon as the fall semester was over. As always I enjoyed coming home and seeing my parents, Barbara, MaMo, and Jeff if he visited us from Dartmouth. I know that Gigi was still alive; but, I don't have any specific stories to relate.


Junior Year Academics: Spring Term:


Course Title Course Number Grade Comments

British Literature ENGL 254 70 Great course, again; Profesor Healy
Mineralogy* GEOL 208 85 Great course
Sedimentation* GEOL 303 80
American History since 1865 HIST 152 70
Navigation NAV S 302 86 Very valuable to subject that would be important in my Navy career

Grade Average 78.2


Junior Year Spring Term Year Social Life:


The most significant thing about the spring of my Junior year was that I met my future wife, Mary Emerson. Judy Scott Smith was no longer around and I was happy to concentrate on my academics and the Men's Glee Club and Cornell Chorus. My roomate Larry Sharp and I continued to get along great and we had some small parties in our apartment on occasion.

One weekend early in the term, Phi Psi was having a bigger than usual weekend starting with a Friday night bash and a saturday night party. I didn't have a date that weekend so was in my apartment on Friday afternoon when a fraternity brother, John Hughes, came into the apartrment with his date, Mary Emerson from Sarah Lawrence College.

Sarah Lawrence College was and is located in Bronxville, New York. It has exceptionally high academice standards and features a non traditional independent curriculum on the Oxford/Cambridge format. It was a woman's college until 1968 when it became coed. It attracted those interested in a fine arts and creative curriculum. Sarah Lawrence has an impressive list of well known graduates and some attendees who did not graduate. Barbara Waters and Yoko Ono '57 were a couple before Mary attended. Carly Simon '65 was a classmate of Mary's. Juliane Magulies graduated from Sarah Larence and Carrie Fisher attended there but left to star in "Star Wars". Mary's academic interests were in the humanities and creative writing.

On that fateful Friday afternoon, academics were not on the schedule. Shortly after John and Mary came up to the apartment, John announced that he had an errand to run and asked me to look after Mary. After a few hours with John hadn't returned, I suggested that we might as well go over to Phi Psi and join the party. John never showed up on Friday or any other day that weekend. I don't remember where Mary ended up staying that night. But, I don't think it was my apartment. We met up the next day and she joined me at Professor Healy's British Literature lecture. She and I went to the Saturday night party and she may have stayed in the apartment that night. But, I'm not sure. What I am sure of is that we both had a great time.

Before I continue on about Mary, I want to tell you a little bit about John Hughes. John was probably thoe most brilliant person I have ever met but he had a lot of sccial baggage. He was a graduate of the Bronx School of Math and Science. His father was associated with the Tammany Hall political organization at the end of its existence (late 1960s). I remember his parents' visit to Phi Psi on one weekend. They showed up in two black limousines. In addition to his parents, there were about four other men. Everyone was dressed in black suits and wore sun glasses. They looked like they were mobsters. John was a Engineering Physics major and was at the top of his class as a Freshman when he joined Phi Psi in my pledge class. But, sometime during his sophomore year, John decided that he no longer needed to take exams. He was dropped from Cornell and attended the New School in Greenwich Village. But John wanted to go back to Cornell. So, he had an interview and was accpeted to the College of Arts and Science with a full scholarship as a Philosophy major. Once again, he started well getting great grades. But, by the time he showed up with Mary that Friday, he was 'on the skids. He had started writing erotic essays. He thought himself as another D. H. Lawrence of 'lady Chatterly's Lover' fame. John dissapeared from the Cornell scene late in our junior year or early in our senior year I think. The last I heard from John was in 1967 when I received a letter from him that listed agroup of people targeted for assination due to their participation in the Vienam War. I was on his list. He signed the letter,

Fraternally John.

I have no idea how Mary met him. It had to be in the fall of my junior year when John was between the New School and coming back to Cornell Mary was a Freshman at Sarah Lawence at the time.

But to on to Mary and me. We had a great time that first weekend. I went to Sarah Lawrence to see Mary for some kind of a "mixer" with one of my fraternity brothers or perhaps Larry Sharp. I don't remember. I do remember asking a Sarah Lawrence upperclasswomen for directions to the Freshman (or Freshwoman dorm!). Her response was that we should forget about the Freshman dorm because she and her friend could give us a better time. We ignored her advice and showed up to the mixer. I don't remember much about the mixer. But, I must have had another good time with Mary, bacause I invited her to the biggest party of the semester, Spring Weekend.

Spring Weekend:
For some reason, I had invited my parents to be the chaperones at Phi Psi for the weekend. Their primary job was to make sure that only girls used 'the girls only' stairs. My parents ended up giving Mary and her friend a ride to and from Cornell for the weekend. My parents had a terrible time being chaperones. Everyone was crazy and out of control. My parents survived it even the ride back with both girls being overly talkative and soaked in milk punch. But, Mary and I had a great time!! I guess her friend did too but I don't remember anything about her.


Junior Summer (1962):
My junior year summer consisted of two important events. One, I met Mary's family, The Emersons, and stayed with them for a couple of weeks in their home in Duxbury, Massachusetts. Two, I attended a Geology summer course which was a requirement for my major. Because I attended this course, I could not participate in the Midshipman First Class summer training and had to make that up after I graduated the next summer.


The Emersons and Duxbury: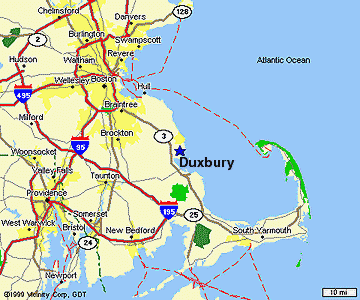 As you can see from the map, Duxbury is located southest of Boston about half way to Cape Cod. The "D" of Duxbury is located in Plymouth Bay. On Route 3 under the first u in Duxbury is Plymouth Pock.

First a little bit about Mary's parents and paternal grandfather. Mr. Emerson (Cherry) was the founder and President of Emerson & Cumming, an innovative electronics company. Mr. Emerson was from Atlanta. His family had a farm which was on the same land where Lenox Square Mall is now located. Mr. Emerson completed his undergraduate degree in Chemistry from Emory. He earned his PhD in Chemical Engineering from Massachusetts Institute of Technology (MIT) in Boston. Mr. Emerson's PhD advisor at MIT was Dr. Warren K. Lewis (often considered as the father of modern Chemical Engineering). He was the first Dean of the College of Chemical Engineering at MIT. Dr. Lewis was an important chemist for the Manhattan Project in the 1940s which develped weaponized nuclear fission (the atomic bomb). He is also famous for developing the procedure for Standard Oil Company of New Jersey of exracting the last 20% or so of crude oil from the ground called the Houdry Process (AKA the Seconadry Oil Recovery Process). The Scondary Oil Recovery Process was the basis for today's fracking. Mr. Emerson lived with Dr. Lewis in the Newton Highlands section of Boston while completing his Doctorate. While there, he met Dr. Lewis' daughter who became Mrs. Emerson.

The Emerson home in Duxbury was modest for the President and CEO of a large company. Mr. Emerson poured most of the profits from his company back into growing the company and by providing benefits for his workers. His company was never unionized because he provided benefits such as providing matching funds from the company for college tuition for children of the company workers. Mr. Emerson did not join the local country club even though he was an avid golfer. He didn't want to exhibit a lavish life style. He drove an Oldsmobile, not a Cadillac. His one indulgence was a clay tennis court beside his house. I got along very well with Mr. and Mrs. Emerson and Marys sisters Kathy and Laura and brothers Billy and Warren.


The Geology Summer Course:
I took my Geology summer course from the University of Illinois. The course started on June 18th and was completed on August 11th.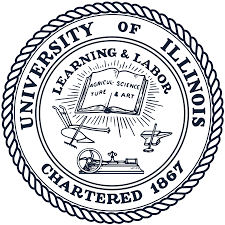 Students from several colleges met up at the University of Illinois. The course was actually taught in Sheridan, Wyomng. We drove to Wyoming in a caravan of 1961 red Ford station wagons followed by a truck loaded up with the gear we would need during the course. We drove northwest from the University of Illinois through Iowa and into South Dakota. We made several stops in South Dakota which wsere relevant to our geological studies.

| | | |
| --- | --- | --- |
| Devil's Tower is composed of colums of granite porphyry. We collected samples of the porphyry from a trail around the tower. Devil's tower is a very popular spot for climbers. | Mount Rushmore was on our way from Devil's Tower to the Black Hills. So, we had to stop there to marvel at this engineering achievement. | Gold and Silver were discovered in the Black Hills of South Dakota. This is the Homestake Gold Mine in the Black Hills. |

The original treaty between the Unired States and the Crow tribe provided that their reservation would be in the Black Hills which was sacred ground to the Crow. However, when gold and silver were discovered in the Black Hills, we forced the Crow out of the Black Hills into a barren portion of land in northeastern Wyoming where it remains today. We visited the Crow Rservation later in the summer so I'll continue with more on that story later.

| | |
| --- | --- |
| Our Base Camp | |
We slept on cots in the gymnasium of Sheridan Community College. Most of our time during the week was spent in the meadows and hills of the Big Horn Mountains surveying the topography, measuring the strike and dip of the rock layers, and gathering rock samples. The objective of the course was to learn how to construct a geologic map. It was hot difficult work. Our 'uniform' was a chambray long sleved shirt, levi jeans, boots, and cowboy hats. The hats kept the sun off our necks and were handy to scop up water to drink from the streams flowing down from the mountains to the flat land next to the mountains.

One of my stories about this trip is about one of the times I drank water from my hat. It was a particularly hot day and I needed a drink! There were numerous streams that flowed from the mountains into our work area. The water was very cold. Well, I found a stream, crouched down, filled my hat with water, took a drink and poured the rest over my head. After I was refreshed, I walked upstream toward the moutains and found a half decomposed calf in the water. No probllem!

| | | |
| --- | --- | --- |
| We did our work from the lowlands up into the lower parts of the Big Horn Mountains | We encountered Pronghorn Antelope on the lowlands. The pronhorns could easily jump the 10' fences that separated the properties. | We saw many Big Horn Sheep as we worked in the high country. They are less plentiful today. |
| | | |
| --- | --- | --- |
| We had to crawl through thickets to move laterally along the edge of the mountains. We were vigilant to look out for these guys, the Western Diamondback Rattlesnake | But, what proved to of most concern was when we encounterd the Palominos which had been released to feed on the grass of the meadows. They got wilder and more dangerous as the summer went on. | Toward mid August we ere able to observe the Elk rut in the high mountains above the tree line. The Elk racks were incredibly large. |
Another one of my stories involved an encounter I had with two Western Diamondbacks. I was crawling through a thicket pulling along a surveying pole. In the middle of the thicket, I ran into two Diamonbacks in the middle of the small animal trail. I could not turn around. So, I pulled the suveying pole up toward me and thrust it at the snakes. That's when I noticed that the snakes were attached. They were mating. The male snake pulled away from the female so violently that his male genetilia were severed. He raced away as did the female and I got to the other side of the thicket without a problem.

We worked Monday through Friday. Then we hit the town of Sheridan hard on Friday night, rested and worked on our projects in the gym on Saturday, and were back in town in Saturday night.

| | | |
| --- | --- | --- |
| Sheridan, like many western towns, consisted of a main street and another parallel back street. To pick up girls, you drove down the street holding a six pack out the window and then continued on a U pattern until you were successful. | If unsuccessful, which was most of the time, there were plenty of western bars. It was not uncommon to see customers armed with their favorite hand gun. We never had any problems with these guys though. | One problem, at least initially, was to get used to the fact that the bars did not accept Federal Reserve Notes, only Silver Certificates. So, we always had a lot of Silver Dollars in our pockets. |
We had one serious incident during our course.
One of our coursemates disappeared while we were hiking in the Tensleeep area of the mountains.
We always hiked with a partner. The cardinal rule was that you were not supposed to loose sight of your partner. The guy that got lost worked in the library at the University of Illinois and was the least fit among our group. Up in the Big Horns, there are large blocks of the Tensleep Sandstone Formation. The Tensleep Sandstone was desposited horizontally but broke into large blocks during the mountain building process.




The area where the hiker got lost was in the area pictured in the upper right in the image. He had jumped out and down a few feet from one block to another. He discovered that the block he had lasnded on was on was an 'island' of rock. He was stuck because he could not jump up at out to the original block. The tree cover there was thick so sound did not project well. So, we did not hear any replies to our shouts looking for him. We searched until dusk. A large search party went out the next day and found him. The search party had to use ropes to get him across the space between the blocks as it was about a thousand foot drop.

He still had half of his sandwich and most of his orange left. He was tired and scared but otherwise OK.


We made several field trips during the summer. The first one was to the Custer's Last stand at the Little Big Horn. After visiting Custer, we moved on to the Crow Reservation.




This is the hill site of Custer's Last stand.
Over 1,000 warriors of Chief Sitting Bull and Crazy Horse's Lakota tribe along with several other tibes gathered in the valley

to end Custer's assualt. (

upper left of the image)





The Crows were forced to leave their sacred lands in the Black Hills and were relocated to the these flat lands in the northeast corner of Wyoming/southest part of Montana.





These flat lands were desolate. But,during our visit in 1962, we noticed many of these pools of oil scattered around. The Crow may have lost access to the gold and silver of the Black Hills but they more than made up for it with this Black Gold.

Under the flatlands of most of Wyoming, are thousands of feet (over a mile) of oil shale. While the oil here was not capable of being exploited 65 years ago, the fracking process makes them available today. These types of deposits make the US and Canada totally independent of middle eastern and Venezualan oil. We are now capable of being exporters of oil rather than importers. Exporting oil and natural gas to Europe gives them the capability of being less dependent on russian natural gas and middle eastern oil.


On our second field trip,
we crossed the Big Horn Mountains,
and visited the Grand Tetons, Jackson Hole, and Yellowstone Park.
| | | |
| --- | --- | --- |
| We camped on the shore of this lake with a spectacular view of the Tetons. | This is the town of Jackson, Wyoming which is also known as Jackson Hole. | These mountains and valleys very scenic and a great area for camping and hiking. |

Just to the west of the Grand Tetons and Jackson Hole is the Yellowstone National Park. We visited Yellowstone primarily to observe the geology.
| | | |
| --- | --- | --- |
| This is the Yellowstone River. There are numerous hot springs along the bank. | These are the Yellowstone Cliffs. They are composed of alternating layers of basalt and obsidian. These deposits are of volcanic origin and are igneous rocks. | These are sedimentary rocks deposited by gysers and pools of hot water. Thay are called Travertine Tuffa. |
We participated in the Miss Indian American pageant in Sheridan the first weeks in August.


| | | |
| --- | --- | --- |
| Native Americans of the Sioux Nation came from as far away as Oklahoma. | There was a major parade and a talent competition. We were invited to escort the contestants during the parade. | There was a rodeo. The highlight of the rodeo was the wild horse race. Horses that had been out to pasture for the summer were brought in for the race. It was hilarious. |
The local men declined to be escorts. There was a lot of bias in the 1960s in that area toward the Native Americans. Guys who were part of our group and who were from Louisiana had no problem with escorting the Native American women. I guess they didn't see any parralllel with their own biases toward black Americans!

The Miss Indian American pageant marked the end of our course in Sheridan. We loaded up our 1961 red Ford staion wagons and headed back to Urbana-Champaign. Many of our station wagons had gigantic elk racks tied to the top.


Summer Course Grade Course Number Grade Comments

Geology Field Trip Rocky Mountains* GEOL 317 B 8.0 credit hours


The Drive back to Ridgewood:
I had driven my trusty studebaker from Ridgewood to Champaign-Urbana. On the return trip, I had two guys from the course with me; one from the University of Pennsylvania. the other from Brown. We decided to drive all the way without stopping at a motel. I drove until I get too tired to keep on. So, I went in the back seat while one of the other guys drove on. The old studebaker had begun to burn a lot of oil so I had a spare gallon of oil in the trunk. Before, I went to sleep, I told the driver that if he heard any 'ticking to stop and we would top off the oil. Well, he didn't stop until the engine quit and wouldnt turn over. It quit just before the exit (on the Pennsylvania Turnpike) to Levittown.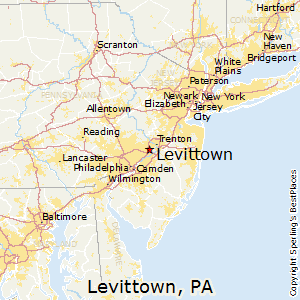 It turned out that the guy from Penn lived in Levittown. So, he walked down the turnpike, out the exit, and found a gas station to call home (no cell phoes in those days). While he was gone, the guy from Brown and I unpacked the car and removed the licensee plate. Soon the guy from Penn showed up with a car. We loaded it up and drove to his house. I guess my studebaker might still be there!
I called my dad and he drove from Ridgewood and picked us up. Quite a trip. Quite a summer!!



Senior Year (September, 1962 to June, 1963):
I didn't have much time in Ridgewood because the Cornell Chorus was coming to Ithaca early to begin rehearsals for our scheduled performances of Beethoven's 9th Symphony with the Philadelphia Orchestra in Philadelphia in October. I didnt have a car but Icant remember how I got up to Cornell. Not having acar at Cornell wasnt a big problem though as I usually walked around campus and I could get a ride with a fraternity brother.

We didn't sing a note for the first couple of weeks of rehearsals of Beethovan's 9th. All we did was to learn how to prnounce the words properly which we were going to sing in German. Professor Sokol was going to make sure that Eugene Ormandy would not accuse us of butchering the German.
Senior Year Academics: Fall Term:


I spent a lot of time in McGraw Hall on the right with my Geological Sciences courses


Course Title Course Number Grade Comments

Geomorphology* GEOL 441 79
Mineral Deposit Metals* GEOL 461 85 Great course (see note)
Invertebrate Paleontology* GEOL 471 70

Philosophy of Religion PHIL 322 70 Important course (see note)
Naval Navigation NAV S 301 71

Grade Average 76.2

GEOL 461-
My Mineral Deposits Metals course (Geology 461) was particularly interesting because it utilized the knowledge gained in Sienko's Inorganic Chemistry Class and my Minerology classes to understand the types of mineral deposits including metallic sulphides, oxides, silicates, and carbonates. It also included the order of deposition of mineral compounds according to the Bowen's Reaction Series.

PHIL 322- The most important aspects of this course were learning how to structure an argument using logic and how to express an argument using brief clear language. I got better at this toward the end of this, my first philosphy course.


Senior Year Fall Term Year Social Life:


Most of my time was taken up with my academics, the Flight Indocrination Program, and rehearsals for Beethoven's 9th. Larry Sharp and I continued to live in the same great apartment as junior year. Mary came up for a few weekends including Fall Weekend. She normally stayed with me at the apartment. Our relationship flourished.


The Flight Indoctrination Program:
The Flight Indoctrination Program (FIP) was available for students who were planning to go to Navy (including the USMC), Air Force, or Army flight training. It paid for 40 hours of flight time (20 hours in the J-65 Piper Cub and 20 hours in the Cessna 172. The concept was that is was cost effective to expose potential military student pilots to flying in relatively inexpensive cost per flight hour civil aircraft for their first flying experience rather than in more expensive military training aircraft.



The J-65 Piper Cub had a 65 horse power engine, tandem seating (for and aft seating), and a tail wheel. The student pilot flew in the front seat when an instructor was aboard in the rear seat. If flying solo, the pilot controlled the aircraft from the rear seat due to maintain a safe center of gravity.
The training consisted of basic VFR flying, navigation, and landing practice.
Most students soloed after four or five flights so completed about ten solo flights five or six practice landings (touch and goes) before moving on the the Cessna 172.





The Cessna 172 had a more powerful engine and had side by side seating (two seats across). With side by side seating, the instructor could give detailed navigation training.
Again, most pilots soloed after four or five flights.
The purpose of the Cessna 172 training was to demonstrate that the student pilot could fly and navigate the plane cross country, invloving a fuel stop at a larger airport.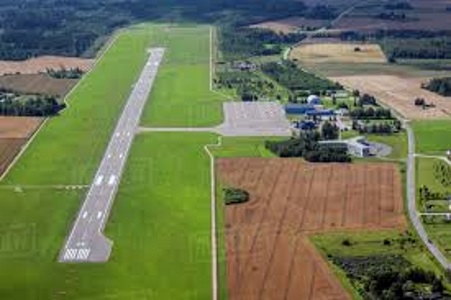 The FIP training was conducted from a small airfield on the south side of the end of Cauga Lake not far from the crew boathouse. Our airport was similar to the one in the image. Our airport had a single hangar about halfway down the runway on the opposite side from the hangar area in this image. Our airport had a single runway about 1200 feet long (probably about the same length as the one in the image.


The J-65 Piper Cub training was conducted during the fall term. The
Cessna 172 training was conducted during the spring term. It was excellent training and successful completion of the training provided a high level of confidence t the start of military flight training.


Cornell Chorus' Performances of Beethovens 9th Symphony with Philadelphia Orchestra:
October 9th and 10th, 1962


There were busses provided to get the chorus (almost 200 singers) to Philadelphia. But, we were permitted to drive ourselves if we wanted.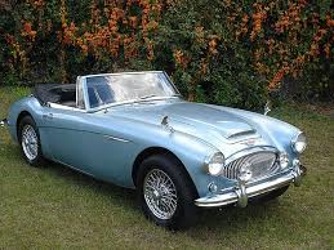 I drove with Bruce Harris (my fraternity brother and roommate on the Russia Tour) in his Austin Healey.
We had to be there to start rehearsals on Wednesday for the first performance on Friday night (October 9th). I don't remember the name of the hotel we stayed at but it was within walking distance of the performance hall. My roommate was Bruce, of course, and several of my other friends in the Glee Club were on the same floor.

| | |
| --- | --- |
| The Philadelphia Orchestra with Chorus | Eugene Ormandy, Conductor |
Rehearsals- Eugene Ormandy, the orchestra, and the four soloists were terrific during rehearsals. We worked hard but Mr. Ormandy was upbeat and supportive throughout the rehearsals on Wednesday, Thursday, and Friday afternoon before the Friday night performance.

Nightlife- We all enjoyed our time off between rehearsals. We did some touring of Phildelphia, enjoyed some Philly Cheese Steak sandwiches, and did a lot of partying in the hotel bar and in the rooms. We were careful not to overdo the drinking though and got enough sleep to be 'on our game' for the rehearsals.

Friday Night performance- The Friday night performance went very well. There was a full house. It was great just enjoying the orchestra and soloists during the movements before our part, the Ode to Joy. Some of the sounds created by the wind section of the orchestra were amazing. We executed our Ode to Joy section well but there was room for improvement. The audiences reaction was very positive.

Staurday matinee performance- Mr. Ormandy made some comments for adjustments for the orchestra, the soloists, and for us before the performance. We had an entusiastic full house. The performance was spectacular. Mr. Ormandy actually stopped conducting about halfway through the Ode to Joy, put his hands to his sides and sort of stared up toward the ceiling enjoying the performance. We received an enthusiastic standing ovation from the audience.

Saturday post matinee rest. We all had a good dinner and some rest before returning to the hall before the evening performance for our pre-evening performance meeting. Mr. Ormandy was jubilant. He told us, the orchestra, soloists, and our chorus that the afternoon matinee was the best performance of Beethovan's 9th that he had ever heard. Our morale was sky high.

Saturday evening performance- Another full house; another outstanding performance; another entusiastic standing ovation.

There was an LP (Long Playing large disk) recording made of one of the performances. My copy is out there somewhere. I hope I can find it. Of course I no longer have the equipment to play it.

We drove back to Cornell on Sunday and were expected back in classes on Monday.


Thanksgiving Break:
Mary broke the news that she was pregnant sometime during the time between Thanksgiving break and Winter Break!!
She told me that I was the father. I had a big decision to make. First, my upbringing and the culture at that time required that if you made your girlfriend pregnant, you were expecteed to marry her. Or, at least offer to marry her. Second, my NROTC scholarship required that I be unmarried. The rules were that if you got married before you received your commission as an Ensign, you would be dropped from the your swcholarship and would become an enlisted man. These were the same rules which applied to Naval Acadeny midshipmen.


Winter Break:
I'm not sure what order things happened or if I made a trip to Duxbury to discuss the situation with Marys parents or not. But somehow, the decision was made that Mary and I would get married on January 19th, 1963 at the First Presbyterian Church in Ridgewood and that it would be a small informal ceremony with only immediate family members present. Except, Jeff decided that he wanted to make it a double wedding in that he and his girlfriend Stevie would also get married at the same ceremony.
But Jeff later decided not to marry Stevie at a joing wedding because he did not want to take the chance that he might loose his NROTC scholarship and commission.
(Stevie was not pregmant).


The Wedding: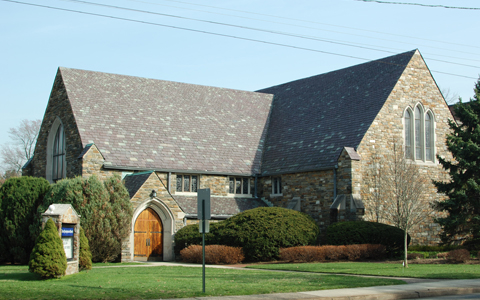 Mary and I were married on Saturday afternoon, January 19th, 1963. I wore a suit. Mary wore a brown satin dress. Mary's sister Kathy was the Maid of Honor. Mr. Emerson gave the bride away. Jeff was my Best Man. I think the witnesses consisted of Mary's mother, Mary's other sister Laura, Mary's brothers Warren and Billy, my parents, and my sister Barbara.

Mary and I drove to Cornell the next day, Sunday so I could begin classes on Monday.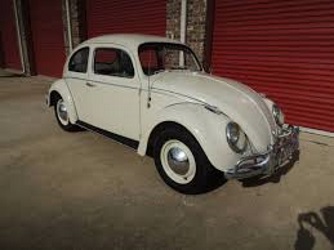 I'm not sure exactly when we bought the 1963 VW Bug. But it was sometime after we got married. It was not a gift. I got a loan to but it with a monthly payment of $30 (a killer for our budget for the next year or two)! I'm not sure how we arranged it; perhaps during the Thanksgiving/Winter Break. We also had arranged to rent an apartment in 'College Town" at Cornell.

Senior Year Spring Semester:


College Town' is located next to the 'Engineering' side of the campus. It consists of restaurants, stores, bars, and houses (many offering apartments). Traditonally, only upperclassmen and graduate students live there. We rented an apartment from a very nice lady who was confined to a wheelchair due to having polio as a young girl. It was located conveniently to the campus; a nice walk across a small gorge through the Engineering quad and on to the Arts quad where I had three of my classes. It was also close to Barton Hall where my NROTC class was held.
Senior Year Academics: Spring (Final) Term:


Course Title Course Number Grade Comments

Elementary French FRENCH 191 60 Satisfied Foreign Language Graduation Requirement (see note)
Biostratigraphy* GEOL 472 75
Senior Thesis* GEOL 490 75
American Philosophy PHIL 313 80 Great course (see note)
Naval Leadership NAV S 402 90

Grade Average 80.4


PHIL 313- I really improved my ability to structure an argument using logic and how express it with brevity. There were no exams in this course, only papers. My papers were normally three to five pages long. Most of the other students in the course used ten or more pages to present their arguments. As a result, I did very well in the course and learned a skill that served me well throughout my careers as a naval officer and educator.
Mary was a big help during this course. She went to most of the lectures with me and proofread my papers. She had many excellent suggestions on how to simplify my writing style.


Note- Completion of French 191 satisfied the foreign language requirement which existed when I enrolled at Cornell. While I was attending Cornell, the College of Arts and Sciences increased the requirement by adding that a score of >650 was required on the French SAT 2. As I did not meet the new requirent, I was initially denied my BA in Geological Sciences. But, I appealed this decision to the Dean of the College of Arts and Sciences. I argued that I should be held to the requirement which existed upon matriculating not to the increased requirement. The Dean approved my appeal.

The Cessna 172 portion of the Flight Indocrination Program was flown during the spring term.
I used aerial photography as part of my Senior Thesis which was about the geology of the sotheastern shoreline of Cauga Lake. I was able to accomplish the aerial photography by having Mary or another student take pictures out of the right side from the back seat on a couple of flights with a box camera. An instructor was onboard during these flights so it was legal.


Avoiding Discovery by the NROTC concerning my marital status:
It was not a problem. Mary had been around campus on many occasions during my junior year spring term and my senior year fall term. She had met my primary NROTC instructor, Lt Ed Keasler and his wife Meg on several occasions. I don't know if they noticed that Mary was around more often during my senior year spring term. It was sort of a don't ask don't tell situation. Once I had been selected for flight training, we all talked about what to expect in Pensacola. The Keaslers just assumed we were going to get married after graduation.


Mary''s Miscarriage:
Sometime early in the spring term (maybe late February or early March), Mary made a trip go visit her friends at Sarah Lawrence. During that trip, she had a miscarriage. Although it was tragic to loose the baby, it certainly made it easier to not show up at Pensacola in Setember with a 9 month old baby.


Graduation:
Although I graduated from Cornell in June 1963, I was not able to be commissioned as an Ensign upon graduation like the rest of my classmates. Because I had not completed my First Class suumer training after my junior year due to my Geology summer course, I had to complete my First Class summer training after graduation before I could be commissioned as an Ensign.

Summer of 1963 First Class Midshipman Training:
My First Class Midshipman summer training cruise was onboard the USS Constellation (CVA-64) in the western Pacific. We were flown by commercial aircraft to the NAS Cubi Point at the
Subic Bay Naval Base located at the Subic
Bay Naval Base in the Phillipines to meet the ship.


| | |
| --- | --- |
| USS Constellation (CVA-64) | Subic Bay Naval Base on the right and Naval Air Station (NAS) Cubi Point on the left in the Phillipines |
Because I had already graduated from college and was on my way to flight training in September after the cruise, I was not required to complete the Midshipman First Class summer course requirements. Although I did stand officer bridge watches and engineering watches,
I was assigned to a squadron onboard
bacause I was on my way to flight training.

I lived in a junior officer compartment with the other midshipman but I spent most of my time in the ready room with the squadron pilots.

| | |
| --- | --- |
| junior officer stateroom | |

I was initially assigned to Heavy Attack Squadron 10, the Vikings. The Vikings flew the A3 Skywarrior (AKA the Whale).

The pilots of Heavy 10 were very nice to me. But, I let them know that I was interested in flying fighter jets not heavy attack aircraft. So, they arranged for me to be reassigned to the 'Pukin Dogs' of VF- 143. VF-143 flew the new F4 Phantom fighter aircraft.

I spent a lot of time with the VF-143 pilots in th ready room and watched flight operations from an island catwalk and from Primary Flight Control (PriFly).

| | | |
| --- | --- | --- |
| USS Constellation Flight Deck | F4 Phantom Landing | Observing Fligth Operations from PriFly |
| | |
| --- | --- |
| | Personnel on the flight deck wore different colored vests according to which function they performed on the deck. Plane Captains wore brown shirts. Aircraft and catapult and arresting gear troubleshooters wore green. Aircraft directors and flight deck officers wore yellow. Flight deck junior sailors whose job it was to carry chocks and push aircraft around wore blue shirts. Ordancemen wore red. Fuels, purple. Saftey observers wore white. |
I also spent time in Flight Deck Control where the movement of aircraft on the flight and hangar decks was controlled.





The Aircraft Handler controls the movement and placing of aircraft on the flight and hangar decks. This is a very challenging job and smooth flight operations are depenent on how well he and his crew do their jobs!





Aaircraft are moved between the flight and hangar decks by aircraft elevators.





The hangar deck is where aircraft maintenance is done. Aircraft undergoing long term maintenance must be moved out of the way of aircraft completing maintenance and about ready to move to the flight deck.
These are FA-18 Super Hornet aircraft

We had lots of time underway operating in the wester Pacific from the Phillipines to Okinawa and up to Japan. I had a lot of opportunity to learn not only about flight operations but also to about how an aircraft carrier bridge works and ship steam engineering. I latched" on to one particular VF-143 F4 pilot with the nickname "Blackie". Blackie was a Ltjg and on his first (nugget) cruise. He took me under his wing and was exceptiinally helpful. He even accompanied me to Prifly during day operations and to CATC (Combat Air Control Center) to watch aircraft land.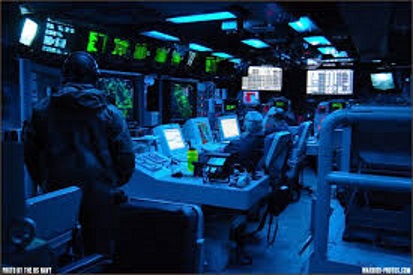 At night, aircraft carrier airplanes orbit in a holding pattern at bout 15,000 feet called the marshal pattern. They time their orbits to reach their individual assigned approach times exactly on time each 60 seconds. Each aircraft flys a carrier controlled appoach; CCA instead a shorebased GCA (Ground Controlled approach). Pilots only receive control directions when they are out of position. Otherwise, they fly their own approach until they can see the Fresnel Lens which shows them the glide patch and the centerline lights which show them their line up.

| | |
| --- | --- |
| | The Fresnel Lens is located on the port aft part of the flight deck. The pilots job is to keep the meat ball (the center yellow lens) lined up with the green horizontal lights while flying a prescribed airspeed (angle of attack). The Landing Signal Officer (LSO) who is standing on the "Platform" next to the lens can blink the green lights if he thinks the pilot needs a bit more power or flash the red vertical lights to "Wave Off" the aurcraft if he thinks the situation is dangerous. |
Liberty Ports:


We had three liberty ports during the cruise; Subic Bay and the infamous town of Olongapo, Sasebo Naval Base in extreme southern Japan near Nagasaki and Heroshima, and Yokosuka southeast of Tokyo.

The Midshipman Program had numerous "official" events during the cruise.

In Yokosuska, we toured the base facilities and some of the World War 2 tunnels.


In Sasebo, we toured the hot springs in Beppu and the Japanese Naval Academy in Etajima south of Heroshima. We had a formal reception outside with some of the Japanese Naval Academy midshipmen and their instructors. It didn't occur to me then, but at least some of their instructors were probably active duty in WW2 and perhaps participated in the Battle of Midway!


But not all the liberty was part of the Midshipman Training Program. In my case, at least, Blackie not only "showed me the ropes" underway, but he and some of the VF-143 buddies also showed me how to conduct liberty in WESTPAC (The western Pacific).


| | | |
| --- | --- | --- |
| Map of the Japanese Islands | Yokosuka Naval Base | The town near the Yokosuka main gate |
What I learned about liberty in 1963 in the western Pacific was there were basically two objectives:

1. Enjoy playing golf, buying stuff at the Navy Exchange, and visiting shrines etc, and
2. Have a good in the Officer's Clubs and out in town!

I would visit all three of these liberty ports for the next almost thirty years during my naval career. I will explain in more detail as the story goes along.


I learned the aircraft carrier flying is an exciting but can be a very dangerous business: Toward the end of my time on the "Connie", the ship experienced a horific accident. An F4 Phantom was involved in a landing accident. The landing was fine but during about half way of the arresting gear runout, the arresting gear engine purchase cable broke causing the cross deck pendant (see image) wire and part of the pyrchase cable to whip across the flight deck severing many legs in the process. Unfortunately, the F4 was too fast to stop on deck but not fast enough to gain flying speed even with both afterburners engaged and the nose pitched up. The F4 settled into the water and exploded killing the pilot and the back seater (RIO- Radar Intercept Officer).

| | |
| --- | --- |
| | |
I was watching the recovery from a catwalk on the flight deck side of the island about the 010 level (just below Prifly) about mid deck when the accident occurred. I saw legs (sometimes both legs) severed and shipmates take off their shirts using them as tourniquets to try to stop the bleeding. The injured were taken below decks for emergency surgery. The "smoking light was out throughout the ship" due the using ether for about three days. Most of the injured were saved. I watched the F4, a VF-143 F4 go off the angle deck light the burners and rotate the nose in a attempt to fly. I was horified to watch the F4 explode when it entered the water. Only small pieces of the aircraaft were recovered including one small piece of the pilot's helmet with name Blackie Blackwell on it.

The accident occured off the coast of Okinawa. The Captain brought the ship into port at anchor. The morale on the ship was too fraagile to safely operate the ship for about a week. We midshipmen were off loaded to Kadena on Okinawa to catch flights back to the states.

When I got back, Mary and I were back at Cornell for my commissioning as an Ensign United Staes Navy on
September 5th, 1963
. Ed and Meg Keasler were there.

| | |
| --- | --- |
| Midshipman combination cap | Combination cap of an Ensign |
Mary pinned on my 'gold' bars and I traded in my midshipman combination cap with the 1/4" gold chin strap for a 1/2" gold chin strap of a naval officer.
By my calculations, Mary must have been about five months pregnant with my first daughter Heather at the time. She must have not been 'showing' or Ed and Meeg Keasler didnt make any commments if they were suspicious.

Next, I think we spent some time in Duxbury. I got to know Mr Emerson better. We played some tennis on his court and he took me to Canton outside of Boston to tour his research and development facilities. I played catch with Warren. I got to spend some time around the dinner table after breakfast on a Saturday with Dr. Lewis and all the kids as he asked unanswerable questions and proceded to answer them with detailed history background. The history of technology was his thing. When was the last time armor was used in battle? This may have been the time I heard the George Eastman story.

After Duxbury, we spent some time in Ridgewood. I think we met Jeff there. He was still with Stevie at that point. Jeff had a cool Triumph Spitfire whih he droove to Pensacola. He entered flight training about the same time I did but he might have been a bit ahead of me because his date of rank was in June. Mine was September 5th.

Eventually, Mary and I drove our 63 VW Bug to Pensacola for flight training. I think we arrived in October sometime and found a place to live while waiting for Pre Flight training . There was a backlog.

---